×
remind me tomorrow
remind me next week
never remind me
Subscribe to the ANN Newsletter • Wake up every Sunday to a curated list of ANN's most interesting posts of the week.
read more
The Gallery
Bettina Kurkoski
by Evan Miller,
It's been a busy week here in Tokyo, with a conference, meetings, and other things keeping me busy. However, this week was also special: a local festival was happening, which meant that I could follow the day's work with a wide variety of snacks, greasy grilled stuff, and sweets sold by street vendors in front of the local temple. It's amazing how a large portion of starch and fried food to make one feel alive again (and also feel like they've regained any weight they've lost being in Japan thus far).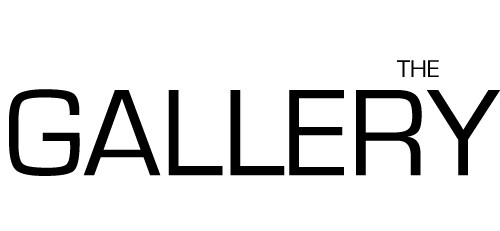 My guest this week has worked in illustration and art instruction for almost a decade, but she is best known for her work on a large number of titles for Tokyopop - including her original series My Cat Loki. Please welcome...
---


Profile

Nicknames: Tina (though usually it's only family that know to call me that)


Color: blue ....though pink has been my colour of choice lately :D
Tools of the trade: Mechanical pencils (0.3 & 0.5 in both regular and blue leads), Neopiko inking liners (0.1-0.8), Photoshop 7.0, COPICS!!!, Prismacolour markers, watercolours and of course, paper! :D
When I need inspiration, I go to: Art sites, read/look/study manga & artbooks, watch a movie or anime, play video games via Wii or NDS
While drawing, I listen to: whatever is playing on tv, pop in a movie I've seen a bajillion times and can practically recite by heart, or listen to some sort of inspiring/motivational music (movie/anime soundtracks, jpop/rock, 60's, 70's & 80's tunes)
Guilty pleasure: CHOCOLATE! O_O I ALWAYS have a stash on my desk when working...and taking LOTS and LOTS of breaks while working
Pet Peeve: ...
Nothing cheers me up more than: Finishing a long term project and finally being able to work on personal work, petting and 'attempting' to cuddle and bug the hell out of my cat, who equally bugs the hell out of me while I'm trying to work XD

When I need more energy to draw, I: walk around the house, cook dinner, play video games

My Cat Loki

 

The Ring Remembers
It should come as no surprise that most aspiring artists wonder what life as a published artist could hold for them if they make it that far. Some people view the experience with starry eyes, while others - particularly those with contacts in the industry - carry on with tempered enthusiasm, still happy to be working towards a career in a field they love. Bettina Kurkoski has been through the experience of publication and the kind of experiences that can follow it. Remarkably, her life as a published artist followed a period in her life where illness kept her from working on the art she loved. "[Back then], it felt like I was starting from scratch," recalls Bettina, who quickly made her way back into art via the anime she loved and art communities that she discovered online. Now, seven years after she first applied to Tokyopop's Rising Stars of Manga contest, she has worked on a number of titles for the publisher - including her own series, My Cat Loki. Her experience with publishing, as well as work with fan artist groups and working as an art instructor, have kept Bettina connected to multiple corners of the art world as the anime she grew up loving became a global phenomenon. Among those developments, Bettina has stayed close to her roots; she still draws fan art, collaborates with friends, and works on the commissions. Looking back, she admits that there have been hardships, and that there are still milestones that she wants to reach: "I'd like to publish my original work again," she says, echoing the sentiment that life as an artist can be rough, but she doesn't plan on giving it up.

(Rising Stars submission)
For her whole life, art has been an escape for Bettina. While her siblings gravitated towards "book smarts" like science and math, Bettina was the sibling who couldn't seem to stop drawing. "My family even used it to blackmail me into doing chores," recalls Bettina. "They would take my art stuff away if I didn't do my share of the housework." While she was in elementary and middle school, she spent lots of time sketching popular cartoon icons like Garfield, and soon took a liking to American comic books. Growing up in the 1980s, liking comics - and being able to draw them - was a double-edged sword for the young artist. "Back then, there were practically no women working in comics at all," says Bettina, who had no shortage of people who doubted her ambitions. "Compared to other people in my high school art classes, I was the weird one. Other people liked the fine arts, and art teachers would discourage me from drawing anything that even resembled sequential artwork." Living in an America where people weren't aware that people like Naoko Takeuchi and Rumiko Takahashi were recognized as important creative voices in Japan and all over Asia, Bettina's love for comic-style artwork caused others to view her as somewhat of a loner: "I would draw at home in the company of my cat," she recalls. However, she didn't let society's definition of socially acceptable artwork influence her: "Art has always been there for me - it just came naturally, and I knew that it was the field I wanted to work in." Ironically, the medium that would help female comic artists find a voice in the western world had already influenced Bettina - and she didn't even realize it. She was a fan of the American versions of Voltron, loved watching cheesy Godzilla movies, and became a huge fan of the Robotech franchise when she was in middle school - but like other kids her age, she had no idea that she was watching Japanese animation.
As she enrolled in college and began working on a bachelor's degree in Illustration, Bettina finally discovered through friends that she had been watching anime - and was exposed to numerous other anime and manga titles in the process. She especially took an interest in fantasy art, gravitating towards anime and comics from the genre as well as the work of fantasy art legend Frank Frazetta. As she worked through college, in a moment of karma, Bettina discovered that her background in comics - which her high school teachers discouraged - helped her develop eye-catching layouts while other artists struggled with perspective. After graduation, she began looking for art-related jobs and work and felt like things were moving in the right direction when tragedy struck: she was hospitalized and underwent surgery, eventually spending close to two years in a state of recovery. "When I finally got back on my feet, it felt as if I was starting all over again," Bettina recalls. Using the internet, she found her way back into the large online community surrounding anime and manga-inspired art, launching her own web page to showcase her work. After friends told her about The Rising Stars of Manga competition, she applied, and ended up winning the runner-up award, pushing her fantasy-inspired style of work into the public eye. "It felt like a huge door opened," says Bettina. Tokyopop's editors were impressed with her skill, but reminded her that there were still a lot of areas where she needed to work harder. "Specifically, they told me that I needed to work on my writing and storytelling," says Bettina, who's name was soon floated as a potential artist for Tokyopop projects where a writer was already lined up. After a number of potential projects were scrapped, Bettina's editor asked her if she had any story ideas of her own to share. She was pondering a Boys Love-esque storyline when she recalled the creature who had kept her company as she drew so many years: her cat. The result was My Cat Loki, a fantasy tale about a reclusive artist who falls into a deep depression following the death of his cat, but is brought out of it through the arrival of a stray cat named Loki, who he occasionally sees as a human. "I grew up with my cat, and it got to the point that I thought it would be a fun, interesting story to work with," says Bettina, who subsequently landed a contract for three volumes of the series.

My Cat Loki page sample

My Cat Loki cover
Happy that her own work had made the jump to publication, Bettina continued working on My Cat Loki and started work on the third volume of the series. Meanwhile, Tokyopop continued offering her contract work for other titles, including cover art assignments. Unfortunately, things took a turn for the worse when she got word that the release was getting pushed back on the Tokyopop release schedule. The move foreshadowed what came next: a huge restructuring at Tokyopop, which saw many staff for the company lose their jobs while a number of titles - including the third and final volume of My Cat Loki - ended up cancelled. "I was heartbroken," says Bettina, who is optimistic that she may be able to eventually bring the third volume of Loki to the public somehow. Although the development with Loki's third volume was tough to handle, Tokyopop kept Bettina working, offering her the chance to work on some of the company's crossover properties based on the Star Trek franchise and the Warriors series. "I actually had a blast working on it," says Bettina of Star Trek, who ended up working on other volumes of the series and eventually bringing her Loki characters back to life in a one-shot story for the Princess Ai: Encounters one shot graphic novel. She appreciates the work, but admits that the restructuring - and the questionable aspects of Tokyopop's "Pilot Program" for artists - may mean that Bettina will bring her future original work to another publisher.

Seekers cover
Outside of working on comics and sequentials, Bettina has kept busy by sharing her skills with others. She has been working as an art instructor for almost a decade - a job that she first volunteered for in high school. These days, the knowledge of comics and manga that Bettina was once scolded for having is in high demand; she has taught students of all ages, held classes at her home and a local art gallery for a few years, and most recently taught a special class about drawing manga and comics for autistic children. Although some of her students might have the same sense of wonder in regard to working in comics, Bettina admits that she is far less star struck as she once was. "I still love it and I still get paid, but I do have to work on other people's work as well, so there's more of a sense that it's 'work'", says Bettina, who plans to return to working on her own original work in the future. In the meantime, she does her best to share what she has learned with the next generation of artists. "I know more about toning, lettering, digital work and digital production now," she says, adding that she "wishes I had then what people have now!" Bettina has had a long ride through the comic industry, but she's still the same optimistic, talented artist she has always been. To a teenager who is obsessed with manga, she serves as an example of how to face adversity - and not let it keep you from sharing your work with the world.
---


My Cat Loki
ANN: Tell us about your design process for sequential work. What do you do when planning out a story page, and what kind of issues do you typically encounter when bringing a page together?
Bettina Kurkoski: Whether I'm working with a complete script from another writer or working with my own detailed summaries, I start with storyboarding my pages at 'print size', two pages per 8.5x11 copy paper sheet. Once scanned in (as each step of the page creation process is scanned in for approval by my editor, or for personal record or reference), I enlarge/copy/paste the storyboarded pages and print them out in light blue on individual higher quality paper for penciling. Once penciled, I again scan each page in, printing them out again in a light blue on the final paper to ink, thus preserving the actual pencils. Once inked, I again scan in the pages, edit where need to, and resize the pages to final print size in Photoshop before popping the digital image into DELETER Comicworks to tone and add word balloons. With toning and balloons done, I then return to Photoshop to add dialogue and special effects text. From there I either bring the files to my local print shop or send them off to my editor for final approval or changes!
ANN: Throughout your art career, you've worked on various original characters and concepts. How have your inspirations for these works changed over the years? If you could offer a piece of advice to your younger self when you first started working on original characters, what would it be?
Bettina: I think with the changes in my interests came the changes in my inspirations. For example, back in high school and college, I was heavily inspired by American superhero type comics, so I wanted to create my own original superhero type characters, complete with spandex and useless belts with a bajillion pouches! When I started getting more into anime and manga, I found that my characters and concepts were a little more grounded in reality, despite the sci-fi/fantasy flare I still tend to add to them. Most of my current work stems from what I actually know about in the world and have a realistic passion for, rather than creating characters and concepts half-heartedly that I really have no idea about. As for advice to my younger self, I think I would advise that I, again, work from what I know and keep it a little more real - not name characters ridiculous names or give them some ridiculous superpower and whatnot. I think my best work stems from anything I created from my heart and own experiences that others can easily relate to in some way, shape or form.

My Cat Loki
ANN: Let's talk about Ameya, the main character in My Cat Loki. Were there any specific inspirations for his character design? If applicable, how was his final look different from how you first pictured him?
Bettina: At first I created Ameya because I wanted to draw the 'pretty boy' in a shounen ai type story, as I'm a TOTAL sucker for the pretty boy romantic type and at the time that's what I wanted to create and work with. But the more I worked on the story itself, I found that the original personality really didn't work with the final story concept. So I had to rework his character, changing it from the suave, intellectual, romantic, outgoing business-type guy to the sunshine happy, clueless, eccentric, cat-loving, somewhat shy, heterosexual, artistic type. It was almost a complete 180 from his original personality. Visually, he looked pretty much the same, since I really wanted to keep the original visual design. However, when comparing his facial expressions, it's quite clear that they have two almost completely different personalities. I honestly don't know which one I prefer, but I DO know that his final character design is far more fun to write/draw!
ANN: As someone who has also worked as an instructor teaching people how to make comics, how do you think the makeup of your classes have changed? Is there a certain style or mindset that students today have that sets them apart from the first group of students you worked with?
Bettina: The only real change made to the makeup of my classes was the introduction of digital visual presentations to conduct the class, as well as teaching the basics about digital lettering and toning, whereas previously I taught my students how to hand letter their work. Along with technological advancements in my teaching tools and materials came a further increase in my knowledge and understanding of the creating process itself through the trials and errors I've endured while working professionally with publishers. I'm now able to give my students the information and know-how about creating their own comic work at a much younger age than when I had learned it myself. In a way, they are QUITE lucky to have a leg-up on the competition with so much information available to them. The students I teach now are more into manga and anime than American comics, since it's become far more mainstream than it was almost 20 years ago. Often times the original characters they create (as I emphasize that they create their own characters for the classes rather than using copyrighted/licensed characters to further their learning and understanding of the creating process) were very evidently inspired and modeled after their favorite manga or anime at the time. Back when I first started teaching, my students were far more interested in super heroes and/or cartoons (Warner Bros. & Disney) than manga and anime. So it's quite interesting to see just how far the manga and anime industry has come and the kind of impact it's made in the past 20 years.
ANN: In the wake of the economic crisis, manga publishing companies have been hesitant to invest in original properties, which has made life difficult for North American artists inspired by manga. What would you suggest that the artists and the publishing companies do to turn things around?
Bettina: There are so many great North American manga-inspired artists whose series were cancelled because they weren't selling well. I honestly think it was due largely in part because of the lack of advertising. The publishers seem to have no problem pushing the licensed titles, but when it comes to original properties, they just seem to not really put much effort into promoting them - and yet they expect the big bucks and sales to come rolling in anyways. From personal experience, I have noticed that there was a lack of advertising of my series and I was forced to do a lot of promotion myself just to get the word out. Though it did help some, it still wasn't enough to keep the series going, and so I am now resorting to taking matters into my own hands by printing, advertising and selling the rest of the series myself so I can meet the demands of my fans and readers.
---
If you want to see more of Bettina's work, check out her homepage. She also maintains a Deviant Art page here. If you want to pick up a copy of My Cat Loki, Volumes 1 and 2 can be ordered online or from your local bookstore.
---
Are you an aspiring manga artist looking for some extra page views? Do you have a friend or loved one who draws extremely good original manga but needs a boost? Don't just sit there! Submit two links to your work, including one original piece (no file attachments please! File attachments will be tied to a drum and beaten mercilessly), to evan [at] animenewsnetwork dot com, and you could be featured in a future Gallery column!
All works © Bettina Kurkoski. My Cat Loki, other properties © Harper Collins and Tokyopop.
---
discuss this in the forum (4 posts)
|
this article has been modified since it was originally posted; see change history