The List
5 Years of Listing: Lynzee's Column Retrospective
by Lynzee Loveridge,

For the last five years, I've sat down every week and put together lists of anime forgotten, character quirks, and sometimes, really weird merchandise. The funny part is that every time I think I've wracked my brain for the very last idea to write about, I continue to find inspiration the next week. It's in this way that I've managed to put together a coherent column week after week. It hasn't always been a cake walk; other than the aforementioned writer's block, there's a strong need to stay on top of current anime seasons and news and just generally have an idea of everything that's coming out at all times. It can be incredibly demanding, but The List is what got my foot in the door in this anime journalism business. I started writing this column not long after completing an internship with Anime News Network. Looking back on my early work, The List is also an archive of my writing evolution overtime. More importantly, it allowed me to explore plenty of topics that I otherwise would never get the opportunity to write about. This week, I'm taking a look back at some of my favorite columns to write over the last five years.

8 Most Visually Striking Anime Productions This is only the third column I ever wrote, but it remains a personal favorite as the first to look specifically on unique art styles. A lot of entries I still agree with, but I'd probably remove others and reorder them if I wrote it today. The look associated with the Monogatari Series has become less associated with that franchise in particular than with Shaft as a whole. Paprika, while still an incredibly impressive production, leans heavily on the kind of visual direction associated with Satoshi Kon, so I'm not entirely convinced it's an appropriate entry any moreso than Perfect Blue. I'd probably substitute at least one entry with the rotoscoped Flowers of Evil.

8 Alternative Couples Sure to Touch Your Heart This column holds a special place in my heart even though I view it as a bit flawed now. At the time I penned this, there really wasn't anything on Anime News Network, outside of strictly news, that was dedicated to yaoi and yuri couples. I also wrote it at a time when I was not publicly "out," so the experience was very cathartic. Looking at it now, I'd probably change about half of the couples out for others to make room for Tohru and Kobayashi from Miss Kobayashi's Dragon Maid and Yūri and Victor from Yuri!!! on Ice.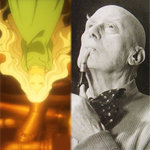 8 Interesting Uses of Western Historical Figures This column ended up birthing a whole mini-list type that grew to include world religious figures, Oda Nobunaga, and Alice in Wonderland. Nowadays with all the weird anthropomorphization projects coming out of Japan, I could probably fill this up with game characters. Also ClassicaLoid and Nobunagun didn't exist yet, which seem like glaring omissions now.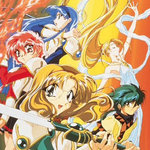 8 Horrible Anime Dub Opening Songs Somewhere, someone is still ragging on me for hating Sandy Fox's Magic Knight Rayearth themes so hard four years ago. To that person I say, these songs are still awful. I will die on this hill of Anime Dub opening song opinions. Truth be told, this remains a favorite thanks in part to the interesting discussion it sparked. It's always more fun as an author to generate a talking point that the audience enjoys discussing.

7 Best Dressed Female Anime Characters I'm always down for a column that lets me flex my knowledge in personal interests of mine, including fashion, literature, and history. This column, along with its male counterpart, is one of the few most victim to time and taste. Some of the entries I would keep, but I'd reconsider choices that were more costume than fashion, like Yūko from xxxHOLiC or the ultra-feminine Kobato., which seems pretty tired now. I was really into Peter Pan collars when I picked Kate, too.

7 Genre Trends of 2016 So Far This column last year is part of what I plan to be a continuing yearly column to mark changes of what's in demand. Pushing into four years of writing the column when this came out, I'm continuing to try to think up new ideas of regulars like this topic. Last year was nostalgia, isekai, fujoshi-targeted sports, male idols, mystery, and magic battle school. This year continues a few of those trends, but there's an uptick in others. You'll have to wait and see which ones I mean.

6 Awesome People of Color in Anime Due to the political climate when this was written, I really wanted to contribute a thoughtfully written piece about representation in anime. This included a long talk over coffee with co-writer Sarah Staben to get this column right. I'm happy to say if I rewrote the column now, I'd have even more choices, including Phichit Chulanont from Yuri!!! on Ice and Sucy Manbavaran in Little Witch Academia.








Who is the unequivocal best Summer 2017 anime heroine?
The old poll: What's your favorite baseball anime? The results were:
---
When she isn't compiling lists of tropes, topics, and characters, Lynzee works as the Managing Interest Editor for Anime News Network and posts pictures of her sons on Twitter @ANN_Lynzee
.
---
discuss this in the forum (22 posts)
|
this article has been modified since it was originally posted; see change history