Colors Trilogy Give-Away
December 16, 2009

Our friends at First Second Books have given us ten copies of the books of The Color Trilogy, a manhwa story about a girl named Ehwa finding her first love. The trilogy will be shipped to the ten winners. This is your chance to read this breathtakingly beautiful trilogy about falling in love for the very first time.
All you have to do to win? Enter your name and address below!
Ehwa grows up helping her widowed mother run the local tavern, watching as their customers – both neighbors and strangers – look down on her mother for her single lifestyle. Their social status isolates Ehwa and her mother from the rest of the people in their quiet country village. But as she gets older and sees her mother fall in love again, Ehwa slowly begins to open up to the possibility of love in her life.
Set in turn-of-the-century pastoral Korea, this trilogy is an exploration of love and life for a girl on the cusp of adulthood. Delicate, poignant art by Kim Dong Hwa complements the wistful romance of Ehwa's love story.
Visit the First Second Books
website
for more about The Color Trilogy.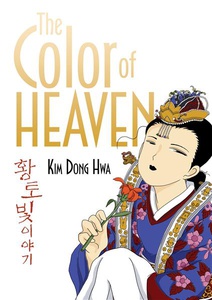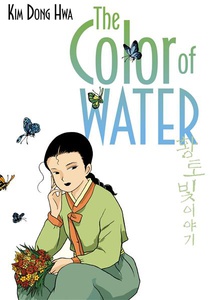 Winners:
Kristal Smith, Michigan
MicKenzie Fasteland, MI
Sean Imfeld, FL
MICHAEL J STREHLE, Ca
Benjamin Sussman, DC
Erik Ross, CA
Stephanie Carroll, PA
Kristen Dye, TX
Slaton Blickman, IN
Jason Hines, KY

The Fine Print: Although unlikely to happen, Anime News Network reserves the right to cancel this contest at any time. Contest is open to any and all residents of the planet Earth and neighbour parallel dimensions, but prizes will only be shipped within the continental United States and Canada (elsewhere, you have to arrange to have it sent to someone living in the appropriate area, and they can send it to you.) Winners' names will be posted on AnimeNewsNetwork.com, their mailing addresses will be provided to our shipping agent of choice (ie: USPS) and no one else. Winners' addresses and e-mail addresses will be erased once the prizes have been shipped. Non-winners' names, e-mail and mailing addresses will not be given out to any one and will be erased when the winners have been confirmed. Non-winners will not be contacted, spammed or harassed in any way. We reserve the right to retroactively add new rules when and how we see fit.
---
discuss this in the forum (7 posts)
|
this article has been modified since it was originally posted; see change history