Interest

Eitoku to Share Tiger & Bunny Play's Sky High Role After Accident

posted on by Egan Loo
Kamen Rider
actor will still play Keith, while 2nd actor will play same character in costume
---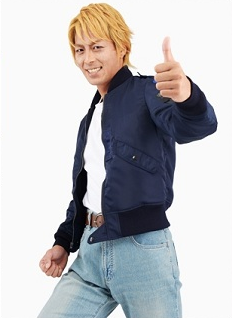 The official Twitter account for the Tiger & Bunny the Live stage play announced on Thursday that actor Eitoku sustained an accident while rehearsing earlier in the day. As a result, it will be difficult for him to perform the action sequences in his role of the costumed hero Keith Goodman/Sky High. He will still play Keith out of costume, but his understudy will assume the role of Sky High in costume. Eitoku is best known for playing dozens of masked roles in various Kamen Rider and Super Sentai projects
The play adapts Sunrise's costumed hero anime Tiger & Bunny, and it will run from Friday to next Saturday. According to the official website, the play aims to have realistic action in hero "suits," an original story, and the latest techniques in theatrical productions.
The two lead voice actors from the anime, Hiroaki Hirata and Masakazu Morita are reprising their titular roles for the play — but only for the characters out of their hero suits.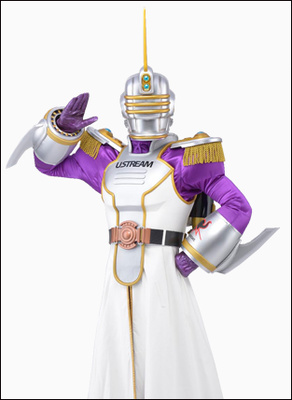 Anime scriptwriter Yasuko Kobayashi (Shakugan no Shana, Trigun: Badlands Rumble) and playwright Tadahiro Mōri are co-writing the play. Taisuke Morisaki is serving as chief director, while Morihito Kamizato is the actual hands-on director. Osamu Kaneda, a director of many Kamen Rider projects, is an "acting creator."
Image stills from Sky High's rehearsals were shown earlier this month:

[Via Moe Ota-News Sokuhō, Yaraon!]
Images © Sunrise/T&B Partners, MBS
---