Interest

Walk Right Underneath the Life-Sized Gundam Statue This Summer

posted on by Lynzee Loveridge
---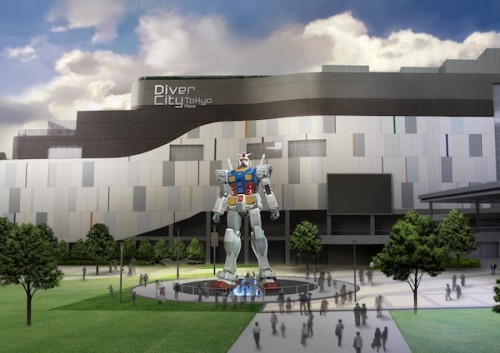 From July 20 to September 1, visitors to Diver City Tokyo Plaza can not only see the famous life-sized Gundam statue, but also walk right underneath it.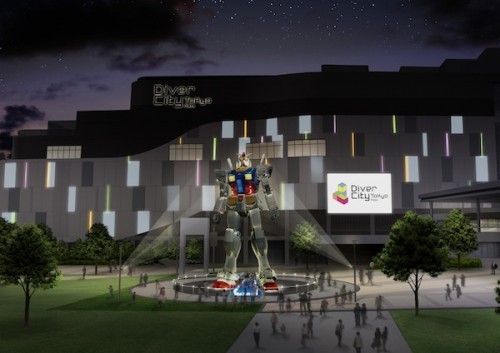 For a limited time, visitors are able to walk between the 18-meter-tall (59-foot-tall) Gundam's legs and view it from angles previously off-limits to the general public. At night, LED lights set up around the legs will be illuminated.
In addition, Gundam Front Tokyo, the Gundam museum and event area that opened last year in Diver City, are hosting a number of special events. Until July 31, the museum area is running an exhibit on the work of Gundam character designer Yoshikazu Yasuhiko, and from August 1 to the beginning of September, the museum will examine the science of Gundam, from space colonies to mobile suits, comparing it to real world achievements and exploring the future of scientific possibilities. The "Dome-G" immersive dome area of Gundam Front Tokyo will be displaying a new film starting on August 3, an impressive, fully computer-animated battle scene. There are also plans to sell limited-edition Gundam merchandise.
A stamp-collecting rally will also be held throughout Diver City. Guests can collect stamps at locations such as the outdoor shop set up beside the life-sized Gundam, the Gundam Cafe, and locations inside Gundam Front Tokyo. Guests who collect at least four stamps will receive a special gift.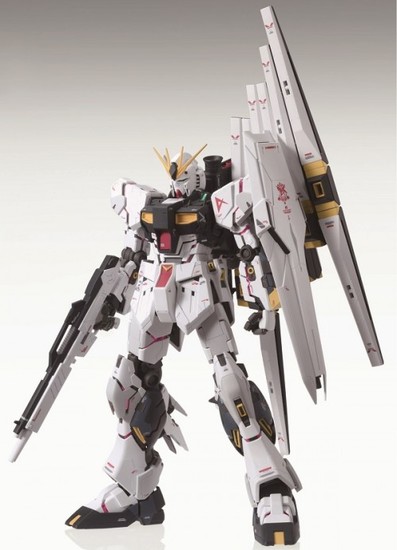 Limited-edition merchandise will also be on sale, such as this new MG Nu Gundam Ver.GFT (7,000 yen or US$71) that went on sale on July 13.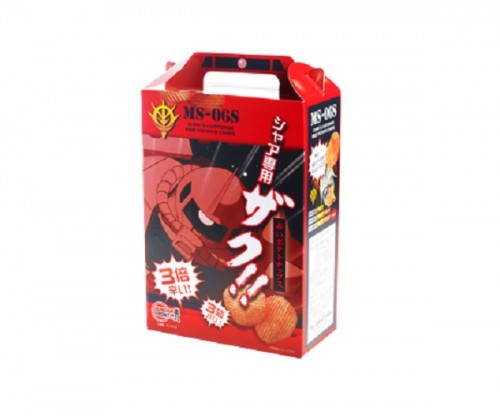 Also released on July 13: Char's Red Potato Chips (900 yen or US$9).
Links:
Life-Size Gundam Statue Shot in Time-Lapse Video With Dynamic Clarity
Life-Size Gundam Bust Now Has a Cockpit You Can Enter
1/1-Scale 'Life-Size' Gundam to Rise Again in Tokyo
Courtesy of

---