Interest

Opening of Shiseido HQ in Ginza Features Jojo's Bizarre Adventure Photo Collection

posted on by Bamboo Dong
Shiseido Ginza Building hosts make-up artist Tadashi Harada's photo collection.
---

To commemorate the opening of the new Shiseido headquarters at the Shiseido Ginza Building in Tokyo, the cosmetics company is hosting a photo gallery that includes famed make-up artist Tadashi Harada's JoJo's Bizarre Adventure photo series.
Brought to life by Tadashi Harada (hair and make-up), Tsuyoshi Takahashi (styling), Tohru Koike (photography), and Eri Katou (retouching), the JoJo's Bizarre Adventure-inspired photo series is the culmination of many years of work, starting in 2010. The project was put on hiatus after the Tohoku disaster, and wasn't resumed until the announcement of the Hirohiko Araki Jojo Exhibition, a 25th anniversary celebration that was set to open in Araki's native Sendai in July 2012 before moving to Tokyo in October 2012. For reasons not specified, the photo series was not finished on time.
Now for the first time, the collection will be displayed in a gallery open to the public. The collection includes 19 images from the JoJo's Bizarre Adventure photo series, including four previously unreleased images.
The gallery will be open the following dates and times:
October 4 (11:00AM - 4:30PM)
October 5-7 (11:00AM - 7:00PM)
October 8 (11:00AM - 8:00PM)
October 9 (11:00AM - 5:00PM)
Visitors are welcome up to 30 minutes before the gallery closes.
In addition to the JoJo's Bizarre Adventure collection, the gallery will also showcase ten pieces from Shiseido's 2013 advertising campaign.
The Jojo-inspired photos were previously posted in Harada's gallery of works, but have since been removed.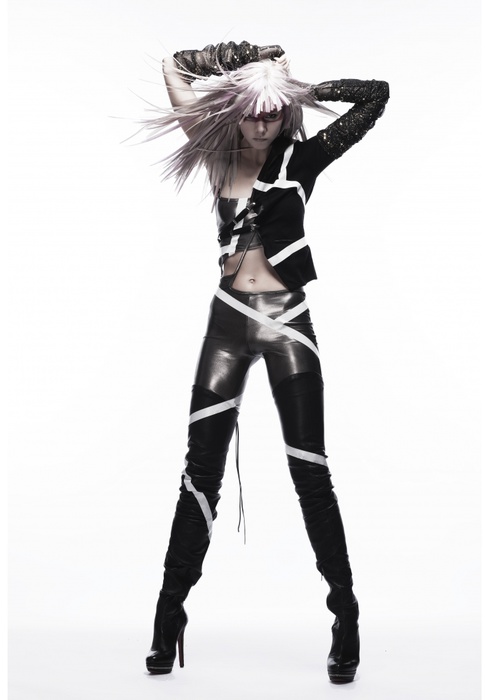 [Via AnimeAnime]
---