News

New York Int'l Children's Film Fest to Show 5cm, Coo

posted on by Egan Loo
Both anime films to be shown in Japanese with English subtitles in March
---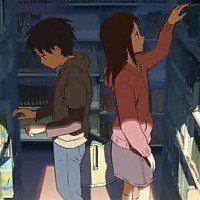 This year's New York International Children's Film Festival will be showing two 2007 Japanese-animated films: 5 Centimeters per Second on Saturday, March 1 and Summer Days with Coo on March 8. Both 2:00 p.m. screenings will be in Japanese with English subtitles.
In 5 Centimeters per Second, Makoto Shinkai tells three short stories about couple's relationship as it blossoms and perseveres from high school to adulthood. Shinkai is best known for creating Voices of a Distant Star almost all by himself, as well as his later The Place Promised in Our Early Days film. The 6th Annual Asian Film Festival in Dallas, Texas screened the film in August, but NYIFCF will be the film's East Coast premiere in the United States.

Keiichi Hara's Coo recounts a modern-day children's tale about a boy who discovers a sea creature. This will be the continental United States premiere for this title, which was also screened at the 27th Annual Hawaii International Film Festival in October. Hara directed five Crayon Shin-chan movies and two Dorami-chan movies before Coo.
---
This article has a follow-up:
New York Int'l Children's Film Fest Repeats 5cm, Coo
(2008-02-13 15:44)