News

ADV, Tokyopop Discontinue DVD, Print Titles

posted on

2008-07-11

12:35 EDT by Egan Loo
---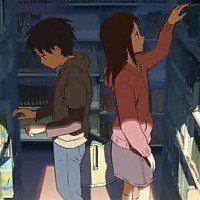 The online retailer AnimeNation notes that the North American anime distributor ADV Films has discontinued the following titles:
Best Student Council
5 Centimeters Per Second
Innocent Venus
Robotech
These titles are not among the 32 former ADV Films titles that another distributor, Funimation, announced it had picked up from Japan's ARM Corporation.
Publishers Weekly's The Beat blog reports that the North American publisher Tokyopop has cancelled the following volumes:
Beyond the Beyond Volume 5
Blazin' Barrels Volume 11
Karma Club Volume 2
Kat & Mouse Volume 4
Kindaichi Case Files, The Burial Francs
Lagoon Engine Volume 6
Lagoon Engine Volume 7
Nosatsu Junkie Volume 7
Queen's Knight, The Volume 13
Queen's Knight, The Volume 14
Saver Volume 7
The Newsarama comics news website covers more details on the cancellation of Chuck Austen's Boys of Summer, one of the titles that Tokyopop had decided not to continue.
---
discuss this in the forum (79 posts)
|
bookmark/share with:
RightStuf - Anime, Manga and More
Not one but TWO new Persona dancing games are out in Japan! Both of them are supposed to snap right in to the overarching Persona timeline... but how? When did our heroes take to the dance floor? Richard Eisenbeis has done the homework.
― With two new Persona music games on the market in Japan you might be wondering, how exactly do they fit in with the rest of the series? While about different sets o...
Darling in the FRANXX has given some viewers whiplash with its unprecedented plot twists over the last few weeks. Nick and Steve discuss where things went wrong for them in this ambitious mecha series.
― Darling in the FRANXX has given some viewers whiplash with its unprecedented plot twists over the last few weeks. This week, Nick and Steve discuss where things went wrong for them in this ambitious ...
This slightly more creepy-crawly take on isekai reincarnation doesn't break from formula too much, but it does everything refreshingly better than its many peers in the genre. Theron Martin has the details.
― The field of isekai reincarnation novel series is so dense and thickly populated with weird options that even a catchy title and premise might not hold reader attention for long; a series has to...
In Tokyo, Haruka reunites with Ikuya, a young man who swam alongside him in relays in middle school. Haruka's memories of middle school begin to resurface; he remembers Ikuya from "that moment" extremely clearly...
― Free! -Dive to the Future- Official Website: http://df.iwatobi-sc.com/ Introduction Characters Cast & Staff Gallery Premieres in July 2018 Key Staff Director: Eisaku Kawanami Series Com...
When it comes to fan works - cosplay, fanart, fan films and games - copyright seems to be only enforced arbitrarily. Why is that - and which fan works are less likely to get the hook? Justin gets into it.
― James asked: I have noticed that most companies tolerate fanart, fanfiction, and cosplay of their works, but not fan-films or fan-made video games, which seems very arbitrary and random, to me. W...
James delves into a divisive CG sci fi thriller from last spring while Paul breaks down all this week's new anime releases!
― I've officially hit the point in every anime season where I look at my streaming queue and think, "Aw, crap." Apart from the two shows I'm covering for streaming reviews, I'm weeks and weeks behind on everything. I sense a late-night marathon in my immediate future. Welcome t...
The first two thirds of this fantasy road trip are humble yet satisfying. Rebecca Silverman explores the attractive art and charming idiosyncrasies of the dragonewt kingdoms.
― Everything eventually cycles back around. That's part of the philosophy behind the world building of Kiyohisa Tanaka's debut manga series, Juana and the Dragonewt's Seven Kingdoms: first there were dinosaurs, then there were h...
This special sunday edition of This Week in Games collects E3's most exciting game announcements, plus the rest of this week's gaming news. If you feel like you missed anything at E3, catch up here!
― And we're back with the second part of our E3 news extravaganza! Except that, as I write this, the internet is losing its mind over something totally unrelated to E3: a tease by Studio Trigger that it's...
"This one felt a little more scattershot than the previous two, and they're still repeating themes that have been fully clarified at this point, but I'm still dying to know where all this is going."
This steampunk adventure novel explores the stigmatization of illness in refreshing and engaging ways. Rebecca Silverman explores how.
― Despite having some of the trappings of a standard reverse harem school story, Mia and the Forbidden Medicine Report is much more of a science drama than a romance. The story takes place in a vaguely early 20th century steampunk setting, where country girl Mia Bauma...
Introducing anime to newbies can be a weird experience, especially if that newbie is your own dad! Here are some pops-friendly anime options just in time for Father's Day!
― I just got back from camping out in the woods (okay it was a state park) and roughing it old school (in a cabin) but while much of America is barbecuing with their folks, it's the perfect opportunity to turn on one of these show...
This relatable romance story focuses on personal transformation as much as first love. Rebecca Silverman has the details.
― If there's a time in your life tailor-made for trying to hide in plain sight, it's middle and high school. Chitose learned that lesson a little earlier than most of her classmates, however: her parents run a fusion restaurant with Indian themes, and Chitose was picked on for com...
FIRST! Zac and Jacob return to the maddening world of DARLING in the FRANXX , PLUS FLCL2! THEN: Dave and Graziella from Friends from the Internet are back for 90 minutes of our E3 Game Show! It's all videogames! C'mon in!
― ANNCast Episode 330 - Giant-Size Double Feature ANNCast FIRST! Zac and Jacob return to the maddening world of Darling in the Franxx, PLUS FLCL2! THEN: Dave and Graziella from Fri...