News

MSN, Yahoo Now Streaming from Dragonball World Premiere (Update 2)

posted on by Egan Loo
Live from events surrounding film's world premiere at Budōkan hall in Tokyo
---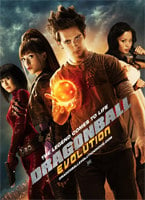 The MSN and Yahoo! Japan websites are providing live footage of the events surrounding the world premiere of James Wong and 20th Century Fox's live-action Dragonball: Evolution film at the Nippon Budōkan event hall on Tuesday at 5:30 p.m. Japan time (4:30 a.m. EDT). Coverage from MSN can be viewed here and Yahoo! Japan's coverage can be viewed here. Both live video streams are viewable from outside Japan; in the MSN stream, select the different "Cam" icons at the bottom of the screen to toggle between the red carpet views and the internal views.
The first advance public screenings of the film will take place on Wednesday evening (one day after the premiere) in theaters in most major cities in Japan. One theater's Wednesday evening screening will feature special appearances by castmembers Justin Chatwin, Emmy Rossum, Chow Yun-Fat, and Eriko Tamura — four of the guests at Tuesday's world premiere.
Source: dbthemovie.com
Update: Additional information about the live footage and first advance screenings added.
Update 2: The live video streams have now ended.
---