News

Time of Eve Film's New Scenes Confirmed for 2010

posted on

2009-11-04

23:58 EST
Re-edit of 1st season's 6 episodes to open in Tokyo, Osaka next spring
---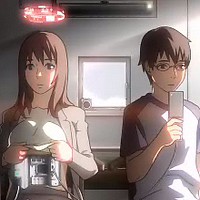 The official website of Yasuhiro Yoshiura's Time of Eve net anime series has confirmed that the previously announced theatrical edition of the first season will open in Tokyo and Osaka next spring with new scenes. The theatrical edition will re-edit the story of the six episodes with new footage.
Yoshiura and Studio Rikka — the creators of the Mizu no Kotoba and Pale Cocoon anime — developed this "non-hard science-fiction" story about everyday life in a future Japan populated by robots and life-like androids. The Crunchyroll website is streaming all six net episodes.
Image © Yasuhiro Yoshiura/Directions, Inc.
Source: Saishin Anme Jōhō
---
URAHARA is about as cute, unassuming, and completely under-the-radar as you can get. This week in anime, we dig in to see if we've been sitting on something special.
― URAHARA is about as cute, unassuming, and completely under-the-radar as you can get. This week in anime, Michelle and Jacob dig in to see if they've been sitting on a hidden gem this season. Disclaimer: The views and opinions expressed...
Looking for the perfect way to express your otaku side no matter where you go? Our guide to the best anime fashion and accessories of the season will get you there!
―
Who among us can resist the siren song of the kitchen after watching a bunch of Food Wars?
―
The first arc of Sword Oratoria that provided the season finale for its anime adaptation comes to a close. Theron Martin compares these two versions for any juicy details that may have gotten left out.
― Despite leaving out a few details here and there, the DanMachi anime series was largely a faithful and excellent adaptation of the source novels. The anime version of Sword Oratoria was a far less im...
Jacob and Zac chew on Justice League for a while before digging in to your Twitter questions - Evangelion, Kino's Journey, Ancient Magus Bride and a whole lot more!
― ANNCast Episode 311 - New Dominion Thank Police Jacob and Zac chew on Justice League for a while before digging in to your Twitter questions - Evangelion, Kino's Journey, Ancient Magus Bride and a whole lot more! You can listen to the ...
Our 2017 Holiday Gift Guide begins with an enormous gilded mountain of 2017's biggest and brightest DVD and bluray anime releases!
―
What's the difference between letterboxing and pillarboxing? And what are those tiny black borders you see on some old anime that don't have any of that? Justin Sevakis explains.
― Duc asked: Every once in a while, especially when I'm watching an older movie on Blu-ray, I'll see a thin border around the picture. Why is that there? Also, can you explain the difference between pillarboxing and letterb...
Our correspondent saw the live-action Fullmetal Alchemist movie during its world premiere at Anime NYC this weekend - here's her full report, plus comments from the director!
― The live-action Fullmetal Alchemist movie, directed by Fumihiko Sori, made its world premiere at the Tokyo International Film Festival on October 25 and will open in Japan on December 1. Luckily for us, the movie made a specia...
Gabriella revisits the anime adaptation of this hit JRPG to see if it's worth watching on its own merits, while Paul runs down all this week's new releases along with a new king-sized Shelf Obsessed!
― Since in-game purchases seem to be a hot topic in the video game world these days, I figured I'd offer up a potentially obvious piece of advice as someone who's bought and collected all kinds of junk ...
Erina's evolution comes to a head as Soma battles Tsukasa in this exciting volume. Rebecca Silverman has the details.
― Ever since Erina's father Azami Nakiri returned to Totsuki in an orchestrated semi-hostile takeover, the school has been in an uproar. Not only is he trying to remake Japan's culinary world in his own image, but he's also dedicated himself to stamping out what he sees as unnecessary...
The complete manga that inspired the award-winning film is finally available in English. Rose Bridges compares this edition to its adaptation and as a work of historical fiction on its own.
― When I saw the film version of In This Corner of the World at Otakon this year, I was impressed and thrilled, but also struck by its odd plot structure. Nearly all of the film's driving narrative is in the third...
All of the news headlines from this weekend's Anime NYC event in New York City, plus our cosplay galleries and plenty of photos from around the convention floor!
― November 17-19, 2017, New York City Cosplay Galleries Cosplay Gallery Day I Cosplay Gallery Day II Photos From Around The Convention Floor Day One Headlines Viz Media Licenses Mazinger Z Infinity Film Viz Media Licenses That Blue Sky Feel...
With Legend of the Galactic Heroes finally available streaming, it's time to dive into the incredible, sprawling and legendary world of 1980s space opera anime!
― After decades in relative obscurity in the west, HIDIVE began streaming Legend of the Galactic Heroes, a 110-episode OVA space epic that started in 1988. The series languished on shared fansubs for nearly 30 years, likely in part to its gi...
The novel that inspired this season's zodiac-themed battle royale proves that the book isn't always a richer experience than the adaptation. Lynzee Loveridge examines this paper-thin story.
― As an anime fan, it's hard to ignore the works of NisiOisin. The anime adaptation of his Monogatari novels is renowned for the symbiotic relationship between studio Shaft's art style and the author's indulgent c...