News

Japanese Box Office, November 7-8

posted on by Egan Loo
---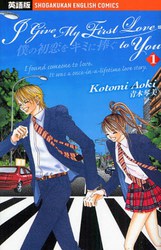 Takehiko Shinjō's live-action film adaptation of Kotomi Aoki's Boku no Hatsukoi o Kimi ni Sasagu (I Give My First Love to You) romance manga rose from #3 to #2 on Kogyo Tsushinsha's Japanese box office chart during the November 7-8 weekend. According to Variety and Rentrak Theatrical, the film added the equivalent of US$2,098,940 to its gross-to-date of US$14,433,498. The film played on 302 screens in its third weekend. In this shōjo romance story, actress Mao Inoue (Hana Yori Dango, Anmitsu-hime) plays a girl named Mayu who experiences first love with Takuma (Hana Zakari no Kimitachi e, Robo Rock's Masaki Okada), a boy being treated for a fatal condition by her cardiologist father.
Fresh Precure! Omocha no Kuni wa Himitsu ga Ippai!? (Fresh Pretty Cure the Movie: The Kingdom of Toys) stayed at #4 in its second weekend. It garnered US$1,026,108 on 159 screens for a total to date of US$4,315,447. Toei Animation based this film on the latest Precure television anime series; it is the seventh film in the long-running magical girl franchise.
Tōya Satō's live-action film version of Nobuyuki Fukumoto's Tobaku Mokushiroku Kaiji manga also stayed in place at #5. It earned US$970,208 on 306 screens in its fifth weekend to add to its total of US$21,926,202. Death Note star Tatsuya Fujiwara stars in the title role of a gambler trying to clear 3.49 million yen (about US$36,000) in debt.
The animated film adaptation of The Rebirth of Buddha (Buddha Saitan) book by controversial religious figure Ryuho Okawa rose from #7 to #6 in its fourth weekend. It garnered US$694,676 on 189 screens for a gross-to-date of US$6,597,258. Okawa founded the Happy Science (Kōfuku no Kagaku) organization, and the film illustrates Happy Science's belief that the religious figure Buddha will return "when the world sinks into darkness."
Source: Kogyo Tsushinsha
---
This article has a follow-up:
Japanese Box Office, November 14-15
(2009-12-05 21:07)
follow-up of
Japanese Box Office, October 31-November 1