News

Japanese Box Office, October 31-November 1

posted on by Egan Loo
---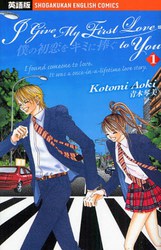 Takehiko Shinjō's live-action film adaptation of Kotomi Aoki's Boku no Hatsukoi o Kimi ni Sasagu (I Give My First Love to You) romance manga fell from #1 to #3 on Kogyo Tsushinsha's Japanese box office chart during the October 31-November 1 weekend. According to Variety and Rentrak Theatrical, the film added the equivalent of US$2,763,159 to its gross-to-date of US$8,686,588. The film played on 302 screens in its second weekend. In this shōjo romance story, actress Mao Inoue (Hana Yori Dango, Anmitsu-hime) plays a girl named Mayu who experiences first love with Takuma (Hana Zakari no Kimitachi e, Robo Rock's Masaki Okada), a boy being treated by her cardiologist father. Takuma tries to hide from Mayu the possibility that his heart will stop functioning at any moment after he turns 20 — even though Mayu already knows.
Fresh Precure! Omocha no Kuni wa Himitsu ga Ippai!? (Fresh Pretty Cure the Movie: The Kingdom of Toys) opened at #4 with 1,889,994 on 159 screens. Toei Animation based this film on the latest Precure television anime series; it is the seventh film in the long-running magical girl franchise.
Tōya Satō's live-action film version of Nobuyuki Fukumoto's Tobaku Mokushiroku Kaiji manga dropped from #3 to #5. It earned US$1,613,472 on 306 screens in its fourth weekend to add to its total of US$19,099,966. Death Note star Tatsuya Fujiwara stars in the title role of a gambler trying to clear 3.49 million yen (about US$36,000) in debt.
The animated film adaptation of The Rebirth of Buddha (Buddha Saitan) book by controversial religious figure Ryuho Okawa also fell from #4 to #7 in its third weekend. It garnered US$781,266 on 188 screens for a gross-to-date of US$5,212,158. Okawa founded the Happy Science (Kōfuku no Kagaku) organization, and the film illustrates Happy Science's belief that the religious figure Buddha will return "when the world sinks into darkness."
The new #1 film was Michael Jackson's This is It documentary, which earned US$5,740,869 on 321 screens.
Source: Kogyo Tsushinsha
---
This article has a follow-up:
Japanese Box Office, November 7-8
(2009-12-03 23:57)
follow-up of
Japanese Box Office, October 24-25