News

Ponyo Song is 1 of 63 Submitted for Oscar Nomination

posted on

2009-12-17

23:55 EST
Up to 5 can be chosen for final nomination
---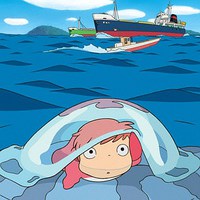 The Academy of Motion Picture Arts and Sciences announced on Wednesday that the song "Ponyo on the Cliff by the Sea" from Hayao Miyazaki and Studio Ghibli's film of the same name is one of 63 songs to make the shortlist for the Best Original Song category for the 82nd Annual Academy Awards.
The Academy will screen clips from the movies submitted featuring the songs, and members will determine the nominees through an average point system vote. At least one song must receive an average score of 8.25 for there to be a nomination in that category. If two or more songs (with a maximum of five) reach that score, they will be the nominees.
Both Ponyo and David Bowers and IMAGI's computer-animated adaptation of Osamu Tezuka's Astro Boy manga were submitted to the Academy for nomination in the Best Animated Feature category.
The academy will announce its official slate of nominees on February 2.
Ponyo was one of the 15 films submitted for a Golden Globe nomination, but did not make the final list of nominees. The Hollywood Foreign Press Association (HFPA) had also announced that for the first time there would be five nominees for the Best Animated Feature category for the 67th Annual Golden Globe Awards. Staffers on both Ponyo and Astro Boy were also recently nominated for Annie Awards.
Source: Screen Daily via Anime Research
---