News

Chiaki Kuriyama's Gundam UC Song Gets Overseas Release

posted on by Egan Loo
Japan/Korea on 2/24, U.S./Canada on 3/2, Hong Kong/Taiwan on 3/5
---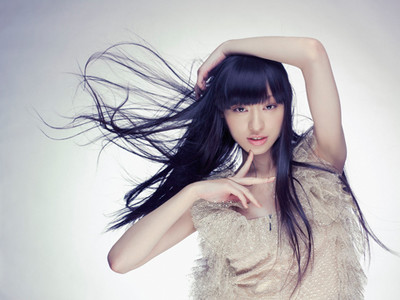 "Ryūsei no Namida" ("Tears of a Falling Star"), the theme song that actress Chiaki Kuriyama (Battle Royale, Kill Bill, The Sky Crawlers) sings for the Mobile Suit Gundam UC anime, will be released in six different regions worldwide, including the United States. She personally appeared at Gundam UC's world premiere in Hong Kong on Saturday to announce the song's global release. Under the name CHiAKi KURiYAMA, the actress is making her singing debut with this song.
The CD single will ship in Japan on February 24, and the song will be released online in Korea that same day. It will then be released in the United States and Canada on March 2, and a CD will ship in Hong Kong and Taiwan on March 5. A sample of the song can be heard in the second full trailer for the Gundam UC anime.
The first of Bandai Visual's six Blu-ray Disc volumes for Gundam UC will have a simultaneous international release on March 12 with Japanese and English dubbing, as well as Japanese, English, French, Spanish, and Chinese subtitles. Bandai Visual announced on January 14 that the first disc will be on sale on the Amazon website exclusively for two months, starting on March 12.

---