×
remind me tomorrow
remind me next week
never remind me
Subscribe to the ANN Newsletter • Wake up every Sunday to a curated list of ANN's most interesting posts of the week.
read more
News

4Kids Reports US$21 Million Loss in 4th Quarter

posted on by Crystalyn Hodgkins
4Kids to "return to its roots" by licensing, airing more Japanese properties
---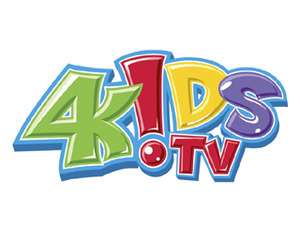 The American licensing and distribution company 4Kids Entertainment released its report for the quarter ending December 31 and for the 2009 calendar year on Tuesday.
The company reported a net loss for the quarter ending December 31 of approximately US$21.3 million, compared to a net loss of US$19.6 million for the same quarter in 2008. The company posted a net loss for the 2009 calendar year of US$42 million, compared to a net loss of US$36.8 million for the 2008 calendar year. Net revenue for the quarter was approximately US$17 million, compared to US$12.8 million during the same quarter in 2008. Net revenue for the calendar year was approximately $36.7 million, compared to $57.2 million for 2008, a decrease of $20.4 million. Worldwide revenue for the Shaman King property was down US$0.4 million specifically. International broadcast sales for Yu-Gi-Oh! decreased to $0.5 million, but international broadcast sales for Dinosaur King increased to $0.8 million.
Bruce Foster, Chief Financial Officer of the company, said that the loss is attributed to "different accounting treatments with regard to advertising revenue under our agreement with The CW" television network, as well as decreased international broadcast sales from many of its franchises and the diminished popularity of the Chaotic franchise. There was a US$20 million impairment charge related to the Chaotic franchise.
During 4Kids' quarterly conference call, Chairman and Chief Executive Officer Alfred Kahn said that "this has been a hideous year for 4Kids and for our shareholders and for our employees." The company's workforce has been reduced by more than 50 percent from 223 employees to 111 employees since December 2008. Kahn said that 4Kids has "emerged from a perfect storm as a smaller, leaner and more focused company." He also personally apologized to the shareholders for the past three years, and said that he is "looking at strategic opportunities for the company, which could incorporate a number of variables, including capital infusion … a takeover or a sale or some types of mergers."
Kahn noted that "4Kids needs to return to its roots as a licensing and merchandising company [that] specializes in bringing wonderful Japanese programming and merchandising to the rest of the world." Kahn added that the company will be producing very little animated series on its own because it is much more costly than bringing over a Japanese franchise, even with the costs of dubbing, and so the "overall risk reward ratio is much more favorable."
Kahn said he has worked closely with his partners in Japan over the past year and a half, and on Monday the company signed an agreement for a "very important Japanese property" that the company will announce in the next few days. Kahn also said that they are rebranding the 4Kids TV network for the fall season with new series, with a number of the new series being "substantial Japanese hits."
Kahn noted that Yu-Gi-Oh! sales are remaining constant, and it "continues to be a mainstream of our licensing business." Kahn noted that they are participating in a brand new Yu-Gi-Oh! 3D movie.
4Kids' past and current anime licenses have included Pokémon, One Piece, Tokyo Mew Mew, Kirby: Right Back At Ya!, Sonic X, Yu-Gi-Oh!, Shaman King, and Dinosaur King.
Source: Seeking Alpha, ICv2
---