News

Borders Group Names Bennett S. LeBow as New CEO

posted on

2010-06-09

23:47 EDT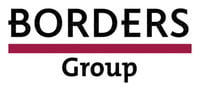 Borders Group has named financier Bennett S. LeBow as the firm's new CEO. Interim CEO Michael Edwards will remain with the company, acting as President of Borders Group (reporting to LeBow) and as CEO of Borders, Inc. (the company's larget subsidiary). LeBow
became
Borders Group's largest shareholder this past May with a US$25 million investment, which led to him becoming first a member and then chairman of the Board of directors.
LeBow is perhaps best known as the leader of the Liggett Group, a tobacco company that became a whistle-blower in the mid-'90s, settling the Medicaid tobacco lawsuits and turning over documents from within the industry. LeBow also started the SkyBox International trading card company, which was later bought by Marvel Entertainment.
The Borders bookstore chain is often credited with popularizing manga with its former product buyer Kurt Hassler, who went on to found Yen Press with Hachette Book Group USA. Borders began a period of decline in 2008, leading to the
closure
of 182 stores throughout 2009 in an attempt to improve profitability. In January of 2010, after a "
disappointing
" 2009 holiday season, CEO Ron Marshall
resigned
after a year with the company, leaving Edwards as interim CEO. Borders recently
announced
a 15.4% sales drop over Q1 of its financial year 2010.
Source: ICv2
---