News

Animate Puts Play Boy Blues Boys-Love Prologue on Kindle

posted on by Gia Manry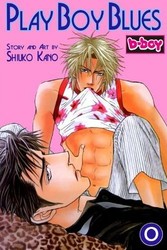 Animate U.S.A. has announced its January releases for Amazon's Kindle e-reader device, which include the prologue of Shiuko Kano's P.B.B. Play Boy Blues boys-love manga series. The story revolves around characters in a host club who fall in love.
Central Park Media's Be Beautiful imprint licensed the series in 2005, but lost it before the company filed for bankruptcy in 2009. Animate released the series' first and second volumes on the Kindle last year; the prologue takes place prior to these volumes.
Also set for January releases are part two of You Higashino's Hyper Loving A Maniac and part seven of Youka Nitta's Sound of My Voice - Boku no Koe -.
---
RightStuf - Anime, Manga and More