News

Iron Man, Wolverine's U.S. Debuts Moved Up to This Saturday

posted on by Andrew Osmond

Madhouse's anime adaptations of Marvel's Iron Man and Wolverine characters are premiering on the G4 channel on Saturday, July 23, according to the G4 website. The first Iron Man episode will run at 8:00 p.m. ET/PT, followed by Wolverine at 8:30 p.m. ET/PT.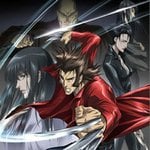 G4 had previously announced that both series would premiere on the evening of Friday, July 29. As of writing, the G4 website only lists programs up to Thursday, July 28.
Madhouse's other Marvel anime series, X-Men and Blade, will premiere on G4 later in the year. All four series are exclusive to G4 in the United States.
Thanks to Byron Amick for the news tip.
---