News

Voice Actress Satomi Akesaka Leaves Space Craft Entertainment (Updated)

posted on by Egan Loo
---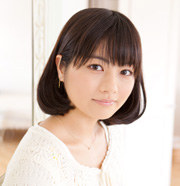 Voice actress Satomi Akesaka confirmed on her blog that she left the management agency Space Craft Entertainment as of Friday, September 30. She described her decade at Space Craft as the "greatest treasure in my life." She did not say if she decided on her next agency, if she will work freelance instead, or, in her words: "Retire? Become a NEET [Not in Education, Employment, or Training]?? Marry??? Carrying a baby????" However, she indicated that the answer will be revealed on Saturday, October 1.
Akesaka's many voice-acting roles include Kyo no Gononi's Yuki Asano, Level E's Miho Edogawa, Mitsudomoe's Futaba Marui, and Tantei Opera Milky Holmes' Arsène.
Two other voice actresses, Aya Hirano and Mako, also left Space Craft Entertainment for another agency last month.
In a separate development, the agency Atomic Monkey announced on Friday that voice actress Yumi Kakazu is joining the company. In still another separate development, Production baobab no longer lists the following voice actresses and actor in its talent roster: Ai Orikasa, Ami Koshimizu, Yuko Sanpei, Eri Taruta, Yuko Mizutani, and Yoshitaka Kure. Neither Production baobab nor the six performers have announced the reason for their removal from the agency's website.
[Via Moe Ota-News Sokuhō, Yaraon!]
Update: Akesaka's credits added.
Update 2: Akesaka and the agency Amuleto announced early on Saturday morning that she is joining that agency.
---