News

Japanese Box Office, October 8–9

posted on by Egan Loo
---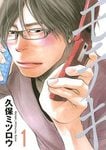 The live-action film sequel to the manga-based television series Moteki stayed at No. 2. In its third weekend, it earned the equivalent of US$2,168,800 on 276 screens for a new total of US$15,771,080.

The new live-action film adaptation of Tenten Hosokawa's semi-autobiographical manga Tsure ga Utsu ni Narimashite opened at No. 4. The story follows a young couple (Aoi Miyazaki, Masato Sakai) as they struggle to cope with the husband's sudden diagnosis with depression. The film took in US$1,656,813 on 222 screens.

Priest, the loose live-action adaptation of Min-Woo Hyung's manhwa, slipped from No. 17 to No. 18 in its third weekend. It added US$9,585 on 31 screens for a grand total of US$225,960.

Madhouse's anime adaptation of Koroku Inumura's aerial adventure light novel Toaru Hikūshi e no Tsuioku is no longer on Kogyo Tsushinsha or Box Office Mojo's charts. Rupert Wyatt's Rise of the Planet of the Apes opened as the new No. 1 film.
Sources: Kogyo Tsushinsha, Box Office Mojo
---
This article has a follow-up:
Japanese Box Office, October 15–16
(2011-10-29 19:00)
follow-up of
Japanese Box Office, October 1–2