News

Montreal's Animaze Film Festival Screens Redline, First Squad Films

posted on by Crystalyn Hodgkins
---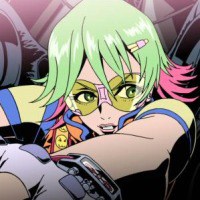 The first Animaze international animation film festival in Montreal will screen the Redline, First Squad, and No Longer Human films at November 18-20 event. All three films will compete in the festival's international film contest. The event will take place at the Cinema du Parc movie theater on Friday and at Concordia's Hall building auditorium on Saturday and Sunday.
Takeshi Koike and Madhouse's anime film Redline recounts the biggest and most deadly racing tournament in the universe. JP, a daredevil driver, gets voted into the race, but government opposition to the race could put his life at even greater risk. The racer must put everything on the line and keep his enemies at bay in order to survive the final race.
Koike previously directed The Animatrix's "World Record," and the Studio Madhouse animated such works as Paprika, The Girl Who Leapt Through Time, and Summer Wars. Manga Entertainment released the film on Blu-ray Disc and DVD in the United Kingdom on Monday. The North American release will follow on January 17. Redline will screen at the festival on Sunday, November 20 at 6:15 p.m.

First Squad is set during the opening days of World War II on the Eastern Front. A group of Soviet teenagers with extraordinary abilities has been drafted into a special unit to fight the invading German army. A Schutzstaffel (SS) officer attempts to raise from the dead an army of crusaders from the 12th-century Order of the Sacred Cross and enlist them in the Nazi cause.
Anchor Bay announced last year that it had acquired the First Squad film project, which is Yoshiharu Ashino and Studio 4°C's animated video version of a story by Russian artists Misha Sprits and Aljosha Klimov. Anchor Bay Entertainment's Manga Entertainment label will release the film on Blu-ray and DVD on January 17.
The film premiered at the Moscow International Film Festival in 2009 and won the Kommersant newspaper's prize. It also played at Locarno, at Cannes in France, at Sitges, and at Waterloo, Canada. Animaze will screen the film project on Saturday, November 19 at 3:00 p.m.

Morio Asaka originally directed his animated version of Osamu Dazai's novel No Longer Human as four episodes for Madhouse's Aoi Bungaku television anime series. The four episodes were later combined into a theatrical film. The character designs of the anime were inspired by the novel illustrations by manga artist Takeshi Obata (Death Note, Hikaru no Go, Bakuman.) The film won Italy's Future Film Festival's Platinum Grand Prize earlier this year. The story of the film follows a young man's deepening alienation from the rest of the world, despite his attempts to maintain a cheery facade. No Longer Human will screen at the festival on Friday, November 18 at 9:00 p.m.
---