News

Angel Beats and Two Ghibli Films on DVD/Blu-Ray Monday

posted on by Andrew Osmond
---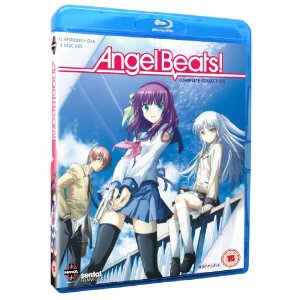 On June 25, Manga Entertainment is releasing the series Angel Beats! in both Blu-ray and DVD editions (the Blu-ray is pictured). The series involves teenage characters who have died in our world and now find themselves at a strange school in the afterlife. The main characters form a battle team and wage a war against Angel, a mysterious girl who apparently controls the school. The anime consists of 13 TV episodes, plus a comedic episode made for OAV. As well as the anime, the franchise includes two manga series, a light novel series written by creator Jun Maeda, and two Internet radio shows.

Also on June 25, StudioCanal is releasing two Studio Ghibli films in Blu-ray/DVD doublepacks. The films are Howl's Moving Castle, directed by Hayao Miyazaki from the British novel by Diana Wynne Jones, and Tales from Earthsea, directed by Hayao's son Goro Miyazaki from the novels by Ursula Le Guin.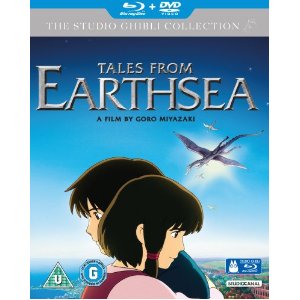 In Howl's Moving Castle, a young woman, Sophie, is magically aged into an elderly lady by a witch; Sophie ends up travelling in the walking castle of the witch's nemesis, the seductive wizard Howl. In Tales from Earthsea, a mad boy-prince commits murder and runs away into the wilderness of his world, eventually coming under the care of the great wizard Ged. Both of the films are already available in DVD editions.
Finally, Manga Entertainment is also releasing Season 9 Part 1 of Bleach on DVD.
---