News

All of Tokyo's Wald 9 Screens to Show Evangelion: 3.0 at Midnight

posted on by Sarah Nelkin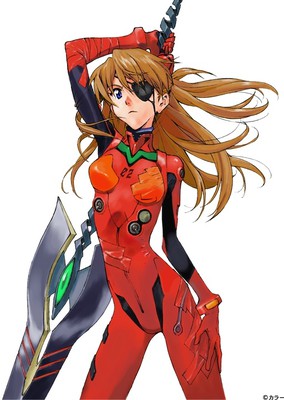 Tokyo's Shinjuku Wald 9 theater has announced that all nine of its screens will show the Evangelion: 3.0 You Can (Not) Redo (Evangelion Shin Gekijō-ban Q Quickening) movie at midnight on November 17. The Shinjuku Wald 9 movie theater has a total of over 1,800 seats in the facility. On the same day of the movie's release, Shinjuku Wald 9 will also screen, for the first time in a theater, Evangelion: 1.11 You Are (Not) Alone and Evangelion: 2.22 You Can (Not) Advance (the latest versions of these two previous films) for a limited time.
Tickets for these midnight screenings will be available through the Lawson Ticket servce starting this Saturday. Further details will be posted on the official Rebuild of Evangelion website.
On the perimeter of the Marui Annex that houses the Shinjuku Wald 9 theater, a "Shinjuku Eva Festival" will be held. The collaboration festival will begin at 5:00 p.m. on November 16.
The previous film, Evangelion: 2.22 You Can (Not) Advance, earned 4 billion yen (about US$50 million) in box-office revenue in 2009. The title of the third film was first revealed with a teaser that ran at the end of the second film's theatrical release. The "Q" or "Kyū" in the third film's title is a wordplay in Japanese; the first three films' subtitles are the names for the three classical movements (Jo-Ha-Kyū or Introduction-Exposition-Climax) of traditional Japanese music such as gagaku and Noh.
Source: animeanime.jp
---