News

Cosplay Maker's President Arrested for Unauthorized Sentai Outfits

posted on

2013-09-26

04:40 EDT
Nagai Works allegedly sold 300 million yen in unauthorized superhero
cosplay
---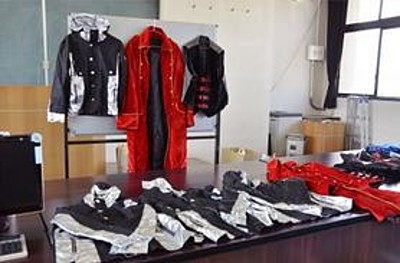 Hiroshima Prefecture police arrested 39-year-old Nobue Katō, president of Nagai Works, on Wednesday on suspicion of violating Japan's copyright laws by selling unauthorized cosplay. According to police, Katō and the Hiroshima city-based company earned about 300 million yen (about US$3.04 million) from sales of sentai (live-action costumed superhero squad) cosplay without obtaining permission from copyright holders.
Katō allegedly conspired with his employees from March to April to recreate four jackets from the tokusatsu live-action television series Kaizoku Sentai Gokaiger without permission from copyright holder Toei. Police suspect the company earned about 32,000 yen (US$320) in net sales of those costumes during that period.
According to police, Katō was selling more than 4,000 types of cosplay clothing through six online retailers under names such as "Trymax."
In 2012, Police in Aomori Prefecture's Hachinohe City arrested then 24-year-old Hokkaido resident Yukari Ishii on suspicion of defrauding would-be buyers of cosplay outfits. The woman allegedly took money from buyers without sending the promised clothing.
---