News

Dear Brother's 2nd English DVD Set Reaches Crowdfunding Goal

posted on by Lynzee Loveridge
1st DVD set successfully funded earlier this month
---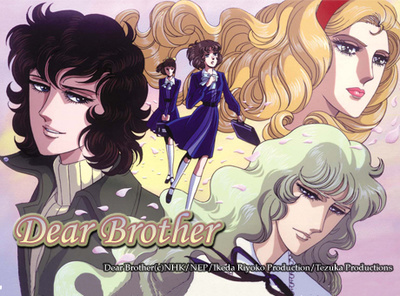 Anime Sols reached its crowdfunding goal of US$13,000 for the second North American DVD set release of the Dear Brother (Oniisama E...) shojo drama anime on Saturday. The set got a boost over the holiday weekend. The site held a Black Friday sale through Sunday, with all pledges automatically worth double towards the goal.
As of press time, Black Jack set 2, Creamy Mami set 3, Hurricane Polymar, and Tezuka's 24-hour are also still accepting funding pledges.
Based on Riyoko Ikeda's (The Rose of Versailles) original manga, the Dear Brother anime follows Nanako Misono after she enters an all-girls private school. Nanako writes letters about her day-to-day life to her "oniisama," a previous teacher from her cram school. A middle-class girl, Nanako encounters hardships and drama at the prestigious school of female elites.
The series ran for 39 episodes and is also available for streaming on Hulu and Viki services. The first DVD set was successfully funded earlier this month. It has not previously been released on home video in North America.
Anime Sols reached the goal for the first Creamy Mami set in September, followed by the second set this month. The site has also successfully funded the first DVD box set of the Black Jack anime television series.
---