News

Tsubu Doll Anime Unveiled to Promote Sagamihara Area

posted on by Karen Ressler
Story of 16 'local idols' in Kanagawa Pref. city to premiere this fall
---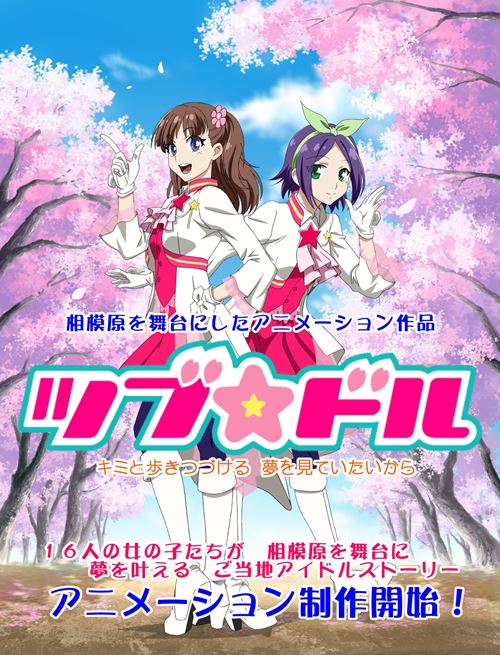 The Tsubu Doll anime project was announced with an official website on Friday. The anime's tagline is "With the stage set for 16 girls in Sagamihara, they will fulfill their dreams in a local idol story." The anime is slated to premiere this fall.
Rather than focusing on girls aiming to become top idol, the story will show realistic girls that could exist anywhere as they devote their energy towards idol activities in Sagamihara. The Tsubu Doll members are "local idols" living in Sagamihara instead of regular idols.
The main cast includes:
The main staff includes:
Original Creator: Starlight Project Tsubu Tsubu Doll
Series Composition: Denshichi Aida
Original Character Designs: Match
Planning: RAP
Music: Hiroto Sasaki
Producer: Denshichi Aida
Production: Tsubu Doll Production Committee
The project aims to introduce and promote the real Sagamihara area located in Kanagawa Prefecture and its specialty products. The anime will be formally announced at the Sagamihara Shimin Sakura Matsuri (Sagamihara Citizens' Cherry Blossom Festival) on April 6. Posters and entrance tickets to the project's announcement presentation will be distributed at the festival's Sagamihara Shimin Musical booth.
Drama CD and radio projects are also planned. The anime's organizers are also planning to hold community events and release special products.
---