News

Gaki Rock Fighting Manga Gets Live-Action Film by Rookies Director

posted on

2014-05-01

07:00 EDT
Story of son of strip club falling in love with strip girl being pressured by yakuza also gets special new chapter in
Young King
---
A film adaptation of Daiju Yanauchi (Gang King)'s Gaki Rock (Brat Rock) manga has been green-lit.
The cast includes:

Taikō Kato'ono as Gen Shimura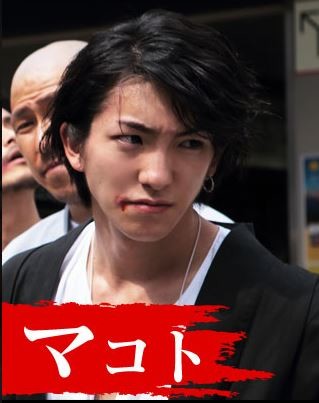 Kōki Maeda as Makoto

Yōsuke Kawamura as Jimmy

Ryōji Nakamura as Mattsun
Yūji Nakamae (ROOKIES) will direct the film from scripts by Kōki Yamamoto (Samurai Dash). Updates such as additional cast and staff and a premiere date will be posted on the official website as they are made available.
In addition to the film, a new episode of the manga is currently being published in this year's issue of Shonengahosha's Young King magazine.

The story revolves around Asakusa-born-and-raised Gen, who helps out at his family's strip club. With his friends Makoto, Jimmy, and Mattsun, the four get into fights together, as well as help out with watching out for Gen's family. One night, Gen is told by his father to pick up a woman at the train station. There, he finds the beautiful Chōcho (lit. butterfly), and falls in love with her at first sight. However, he finds out that she is the #1 strip girl in Osaka, and Gen gets eccentric when he finds out that she'll be living in "England Theater," the strip club his father runs.
One night, Gen sees Chōcho crying. When he asks the reason, she tells him that she is envious of the love of Gen's family, though she was welcomed with open arms. The next day, Gen is chased by the yakuza and saves Kanta, a man who was being beat on. Gen finds out that Kanta is a Kansai yazuka member, but due to a certain incident, he is being chased. He lost all his money at gambling, but it turns out the only one he can rely on in this situation is his younger sister: Chōcho. Gen's friends help him to grasp Chōcho's heart, and make her happy.
Yanauchi serialized the manga in Akita Shoten's Young Champion magazine in 2003, and since then its single compiled volume has been reprinted multiple times. A new reprint is scheduled to be published next month.
Source: [Comic Natalie]
---