News

California's FanimeCon to Host Gainax's Takami Akai & Noir

posted on by Emma Hanashiro
Co-founder/Princess Maker creator & Marketing director/Sadon desu creator
---
The organizers of FanimeCon announced on Monday that the California convention will host Gainax's Takami Akai and Noir.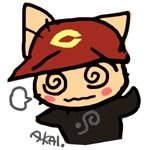 Akai, one of Gainax's co-founders, was part of Gainax since before its official founding, when he worked on the animation and character designs for the DAICON III and IV conventions' opening videos. He was also the assistant director on Wings of Honneamise (Royal Space Force), Gainax's first feature film. Akai conceived, designed, and directed Gainax's Princess Maker franchise, the first games in the "bishōjo simulation" genre which later inspired the Puchi Puri Yūshi anime and manga. He created the original novel illustrations for the Crest of the Stars and Banner of the Stars space opera novels, which were later adapted into three television series and one video series.

Noir, currently Gainax's marketing director and scenario writer for the Sadon desu comic, has appeared in films and commercials. She also formed the musical unit maRIONnetTe with Yoshihito Onda, former producer/bassist of JUDY AND MARY, and Nobara Takemoto for the anime series The Mystic Archives of Dantalian's ending theme song.
FanimeCon previously announced director Hiroyuki Kanbe as a guest of honor and hip-hop group Home Made Kazoku will perform at the convention. Additionally, the convention will also host GAINAX anime director Hiroyuki Yamaga, singer Raj Ramayya, author Gilles Poitras, and voice actors J. Michael Tatum, Kira Buckland, and Chantal Strand.
FanimeCon will take place on May 23-26 in San Jose, California.
---