News

Patema Inverted Updates

posted on by Andrew Osmond
Includes Bo'Ness on Saturday, Inverness on Sunday; Also, new book confirmed for 'Collector's' and 'Defintive/Ultimate' editions of the film.
---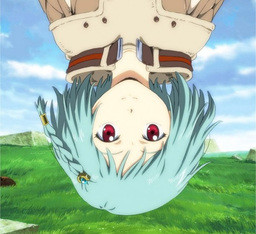 The following Patema Inverted screenings will take place in coming days:
Saturday May 31 - Hippodrome Bo'Ness at 2.30 pm. This screening will be followed by Q&A with Andrew Partridge (of Anime Limited) and Jonathan Clements.
Sunday June 1 - Eden Court, Inverness at 2 pm.
Saturday June 7 - Showing twice at the Chapter Arts Centre, Cardiff at 11 a.m. and 4 p.m. as part of the Kotatsu Festival. Other Cardiff screenings on the same day include Colorful (1.15 p.m.), Mai Mai Miracle (6.30 p.m.) and Evangelion: 3.0 You Can (Not) Redo (8.30 p.m.)
Friday June 13 - Nottingham Students' Union at 7.30 p.m., screening open to public.
Cinema screenings of the film can also be requested at the Patema Inverted page on the Our Screen website. As of writing, there are two bids for screenings on the page. One would be in Picturehouse at FACT in Liverpool on June 28, and the other would be at the Harbour Lights Picturehouse in Southampton on July 28.
The Patema Inverted Kickstarter is in its last 48 hours. As of writing, it has raised just under £35,000. If it raises £40,000, then the Patema Inverted OST will be made available to Kickstarter backers.
Anime Limited has also announced that the 'Collector's' and 'Defintive/Ultimate' editions of the film will include the 'Patema Inverted original short episode book,' an 80 page book including images from the film. Images of the book are available on the latest Kickstarter update.
---
this article has been modified since it was originally posted; see change history