News

Live-Action Bakuman Film Visits Shonen Jump HQ in Screenshots

posted on by Egan Loo
Moritaka & Akito's rival Eiji, heroine Miho also shown in stills from October 3 film
---
The live-action film of Tsugumi Ohba and Takeshi Obata's Bakuman. manga unveiled seven new stills on Monday. Two of the stills feature Takeru Satoh and Ryunosuke Kamiki as aspiring manga creators Moritaka Mashiro and Akito Takagi as they visit the editors' office of Shueisha's Weekly Shonen Jump magazine.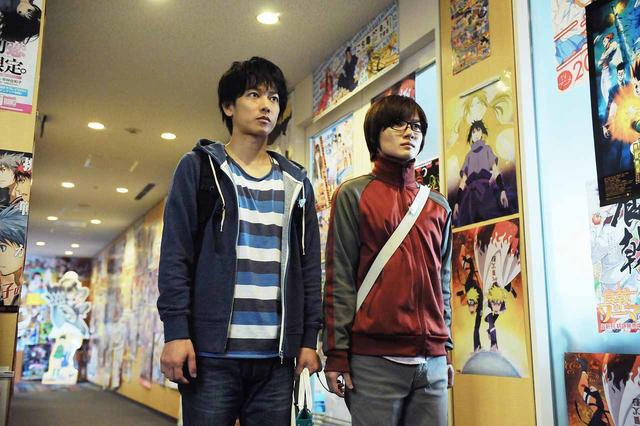 Other shots feature Shōta Sometani (Parasyte, Himizu) as their rival Eiji Niizuma hard at work drawing, and Nana Komatsu as the heroine Miho Azuki.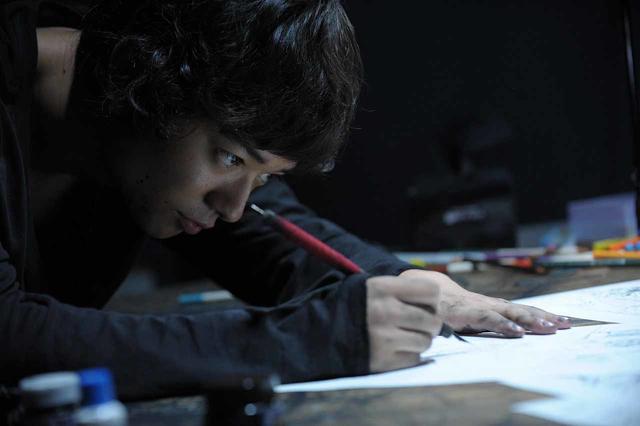 The film will open on October 3.

Tagline: Draw. Until you reach the top of
Jump
.
The film adapts Ohba and Obata's original manga about two friends who decide to become manga creators, aiming to serialize their manga in Shueisha's Weekly Shonen Jump magazine.
Satoh (Kamen Rider Den-O, Beck, Kanojo wa Uso o Ai Shisugiteru, Ryōmaden, Rurouni Kenshin) will play Moritaka Mashiro, a boy who aspires to be a manga artist, and Kamiki (Howl's Moving Castle, Summer Wars, The Secret World of Arrietty, The Princess and the Pilot) will play his classmate and story collaborator Akito Takagi. The film follows Moritaka and Takagi as they walk the path to becoming manga creators. Nana Komatsu plays the heroine Miho Azuki.



Other cast members include Kenta Kiritani (Beck, Crows Zero) as manga creator Shinta Fukuda and Hirofumi Arai (Kiki's Delivery Service, Space Brothers) as manga creator Kazuya Hiramaru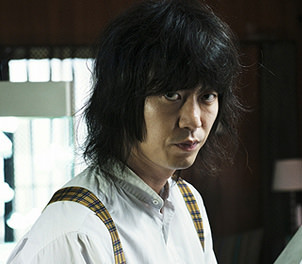 Sarutoki Minagawa (Death Note, Ashurajō no Hitomi) as assistant manga artist Takurō Nakai and Takayuki Yamada as editor Akira Hattori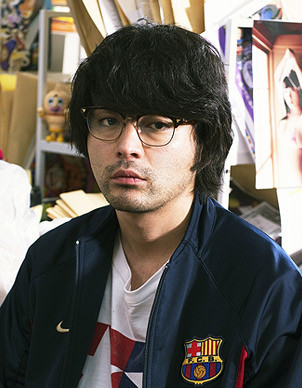 Lily Franky as editor-in-chief Sasaki and Kankuro Kudo as Moritaka's late manga creator uncle Tarō Kawaguchi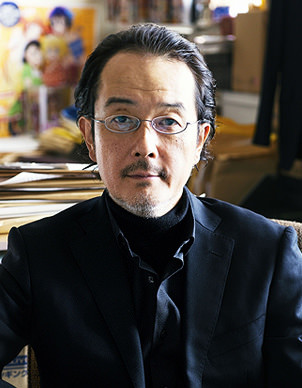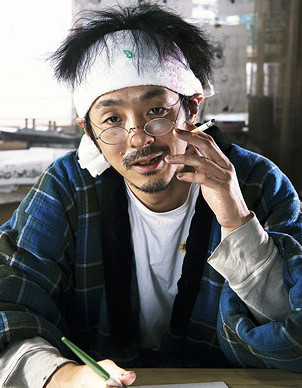 Shōta Sometani (Parasyte, Himizu) as Moritaka and Akito's rival Eiji Niizuma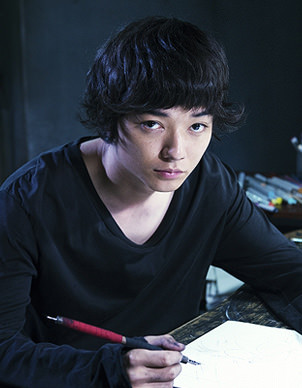 Hitoshi Ōne (Moteki, Koi no Uzu/The Vortex of Love) is directing the film. Obata emphasized that he is not just credited as a creator of the film's concept, but also as a staff member directly involved in the production. His own art will appear in the film as the various manga that Mashiro draws.
Source: Comic Natalie
---