News

Nitroplus Blasters Heroines Infinite Duel Game's Console Trailer Streamed

posted on by Rafael Antonio Pineda
Video shows new characters, previously announced console-exclusive partner characters
---
Marvelous began streaming a trailer for the console editions of Marvelous and Examu's Nitroplus Blasters Heroines Infinite Duel fighting game on Wednesday. The trailer reveals some of the new characters for the console versions, and also shows some of the partner characters that were announced but not useable in the arcade version.
The trailer also previews the pre-order bonuses for the game, as well as its limited edition package. First-print copies of the game will include a free download code for two new playable characters: Homura from the Senran Kagura Estival Versus -Shōjo-tachi no Sentaku- game, and Aino Heart from Examu's Arcana Heart fighting game series. Marvelous also previously announced that the game's console version will promote Super Sonico from partner character to playable character.
Those who pre-order the game will also receive a free download code for an orange character palette for the game's characters, based on Marvelous' logo.

Marvelous also revealed a limited edition package for the game. The package includes 3D crystal box art drawn by Nitroplus artist Santa Tsuji, the game's soundtrack, an art book, and a download code for the swimsuit versions of Super Sonico, Aino Heart, and Homura, featuring completely redrawn sprites for the characters. The limited edition is retailing for 12,160 yen (about US$98), and the standard edition is retailing for 6,990 yen (US$56).


The console version of the game will ship in Japan for PS3 and PS4 on December 10. North American publisher XSEED Games announced in June that it will release the game in the West in PS3 and PS4 this winter.
Examu debuted the game in Japanese arcades on April 30. Initially, only eight of the 11 playable characters and 13 of the 18 partner characters were made available for play. The arcade game has since added Saber (Fate/stay night) as a playable character.


Mikako Takahashi as Aino Heart



Hakka Yamabishi as Mora



Ayako Kawasumi as Saber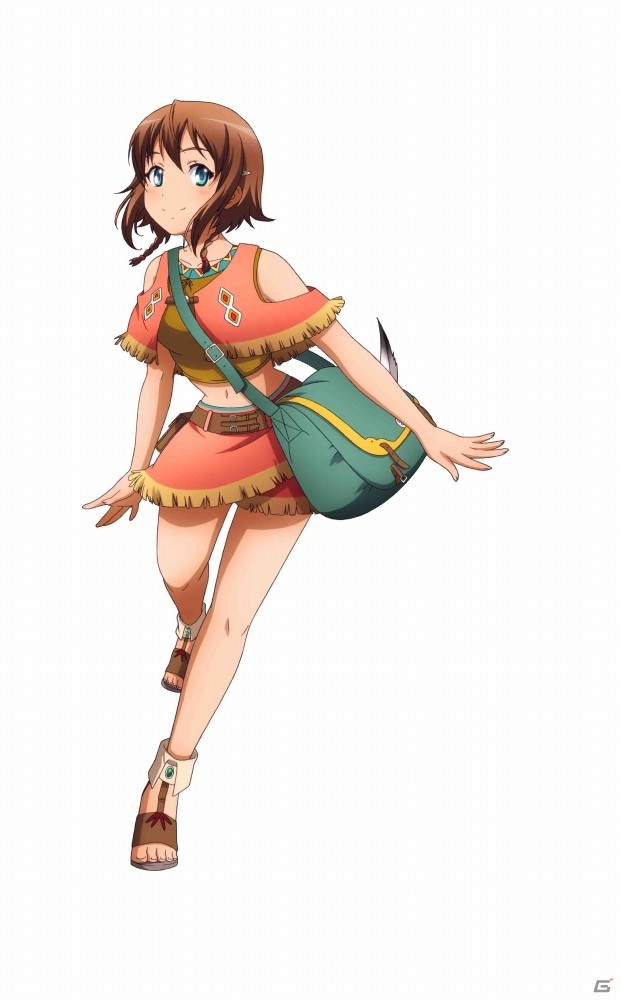 Hisako Kanemoto as Amy



Kana Hanazawa as Akane Tsunemori

The characters in the arcade game include:
Playable Characters
Ein (Phantom: Phantom of Inferno)
Mora (Vampirdzhija Vjedogonia)
Al Azif (Demonbane series)
Ruili (Kikokugai: The Cyber Slayer)
Saya (Saya no Uta)
Anna (Gekkō no Carnevale)
Ignis (Jingai Makyō)
Sansei Muramasa (Full Metal Daemon Muramasa)
Ethica (Tokyo Necro)
Saber (Fate/stay night)
Ouka (OKStyle mascot)
Partner Characters
Natsumi Aibara ("Hello, world.")
Anri (Tenshi no Nichō Kenjū -Angelos Armas-)
Ishima Kaigen (Hanachirasu)
Dragon (Dra†KoI)
Another Blood (Kishin Hishō Demonbane)
Kuro no Franco/Franco il Nero (Zoku Satsuriku no Jango -Jikogu no Shōkin Kubi-)
Spica (Sumaga)
Sakura (Axanael)
Carol (Guilty Crown: Lost Christmas)
Miyuki Sone (Kimi to Kanojo to Kanojo no Koi)
Aoi Mukō (Kimi to Kanojo to Kanojo no Koi)
Alushia (Hakubō no Dendōshi)
Yoishi Mitsurugi (Phenomeno)
Mugen Yoguruma (D.Y.N. Freaks)
Angela Balzac (Expelled from Paradise)
Super Sonico
Akane Tsunemori (Psycho-Pass)
Amy (Gargantia on the Verdurous Planet)
The choice of partner character will determine assist attacks.
---