News

Natsumi Kon Returns to Perform Majestic Prince Film's Theme Song

posted on by Rafael Antonio Pineda
New film opens in Japan on November 4 for 2-week engagement
---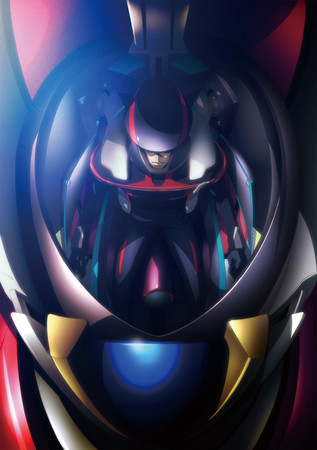 The official website of the Majestic Prince anime project revealed on Thursday that Natsumi Kon will perform the upcoming film's theme song "Kienai Sora" (The Sky That Doesn't Vanish). The song will be the fourth song she will perform for the franchise, after performing the television anime's "Watashi wa Sōzō Suru" opening theme, the "PROMPT" opening theme, and the "Kokoro wa Hitotsu Janai" insert song. The new song's CD single release is slated for November 9.
The tentatively titled Gekijōban Ginga Kikōtai Majestic Prince (Ginga Kikōtai Majestic Prince The Movie) film will open in Japan on November 4 for a limited two-week engagement. Keitaro Motonaga is returning from the television anime series to direct the film, Hisashi Hirai is returning to design the characters, and Takaaki Suzuki is returning as military history and science-fiction adviser. Eiji Inomoto is additionally returning as the CG producer, and Toshiyuki Watanabe is returning to compose the music. Yoshitaka Shishido (Supernatural: The Anime Series, Photo Kano), who is writing the Ginga Kikōtai Majestic Prince Hajimari no Shōjo, Yakusoku no Rasen original light novel, is writing the screenplay. Reiko Yoshida, who handled the series composition for the Majestic Prince television anime series, is serving as script supervisor.
The anime is currently being rebroadcast, and it will conclude with a new 25th episode that will feature the film's Team Forn. The episode will air on September 29.
The anime's official site took suggestions for the film's subtitle until August 31, and will announce the subtitle this month. If a fan's subtitle is chosen, the fan's name will be listed in the credits of the film.
Thanks to Omiya for the news tip.
---