News

Ghost in the Shell VR Diver English Dub Cast Revealed

posted on by Karen Ressler
---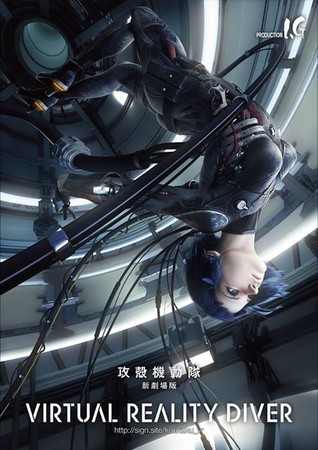 Prduction I.G announced the English dub cast for its Ghost in the Shell The Movie Virtual Reality Diver VR exhibit on Tuesday. The company additionally announced that a worldwide release date will be announced soon.
The cast includes:
Maxwell, Sabat, and Saxton are reprising their roles from Ghost in the Shell Arise and Ghost in the Shell: The New Movie.
The 15-minute work offers an original story in immersive 360° 3D video, which can be seen with a VR headset. Production I.G's official English website for the experience states that the company is releasing the experience as an app on Google Play and the iTunes Store in "late summer 2016." The full version for Google Play and iTunes is priced at 480 yen (about US$4.70). Production I.G also plans to release the experience for Sony PlayStation VR and other Sony high-end VR units.
Production I.G previously streamed two teaser videos for the project in November. The first teaser shows a 2D video, while the second teaser is longer, and is shown in stereoscopic 3D with adjustable 360° point-of-view for those with the necessary hardware such as Google Cardboard.

Production I.G describes the experience's story:
"To end the war and protect my wife, I must delete you all…"

Japan, 2025. Technology has been advancing more and more rapidly.

"Brain cyberization" that makes possible direct connections to information networks via the brain, the technology of "prosthetic bodies" that allows humans to change their body parts into cybernetical ones; in this world where such scientific advances have become common, a bombing attack threat is sent to the Japanese government.
The target is an international meeting involving dignitaries from the Republic of Kuzan. The case is entrusted to the Ministry of Home Affairs' Public Security Section 9.

Section 9's leader, the full-cyborg Motoko Kusanagi, assembles her team and heads off to trap and eliminate the terrorist.
Ghost in the Shell The Movie Virtual Reality Diver is part of Production I.G's new project titled "SIGN." The animation studio is collaborating with visual design studio WOW's Nobumichi Asai, who has background in 3D projection mapping; Toshiyuki Takahei, founder of dome video graphics design company Orihalcon Technologies; and Satoru Itoya, who has contributed to the development of camera and projection hardware for dome theaters. These three staff members are serving as creative director, technical director, and technical producer, respectively for the VR experience. Hiroaki Higashi is directing the project. Kazuchika Kise designed the characters, and Jun'ichi Fujisaku is credited with "construction." Kise and Fujisaku return from the Ghost in the Shell Arise and Ghost in the Shell: The New Movie anime.
Executive producer Mikio Gunji, producer Atsunori Maeshima, and assistant Hiroyuki Ogino from Production I.G are also participating in the project.
[Via Maki Terashima-Furuta]
Thanks to Daniel Zelter for the news tip.
---