News

Fate/Apocrypha TV Anime Airs Last Ad Before July 1 Premiere

posted on by Egan Loo
"Opening of the Holy Grail War" &
EGOIST
's opening song teased
---
The television anime of TYPE-MOON and Yuichiro Higashide's Fate/Apocrypha novels presented a new themed commercial on Sunday. The "Opening of the Holy Grail War" video is the third and final one of three themed commercials for the anime. (Note: The linked video on the official website is region-locked to Japan.)
The ad features EGOIST's opening theme song "Eiyū Unmei no Uta" (The Song of a Hero's Fate). GARNiDELiA performs the ending theme song.
In the story, there was once a Holy Grail War waged by seven Mages and Heroic Spirits in a town called Fuyuki. However, a certain Mage took advantage of the chaos of World War II to steal a Holy Grail. Several decades have passed, and the Yggdmillennia family, who took upon the Holy Grail as its symbol, defected from the Mages' Association and declared their independence. Furious, the Association sent a force to deal with the Yggdmillennia, but they were defeated by the summoned Servants. With the Holy Grail War system changed, war at an unprecedented scale, with seven versus seven, breaks out. And so, the curtain rises on the epoch-making Great Holy Grail War.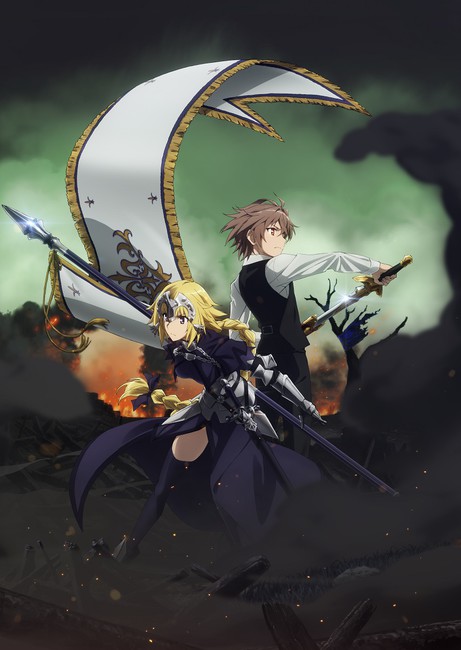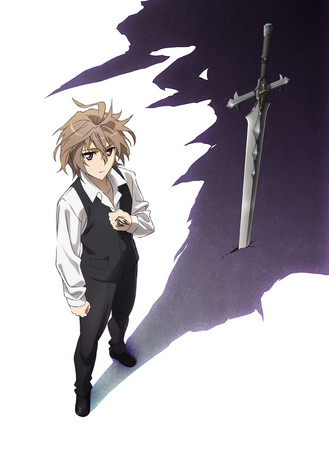 The show stars:
Higashide himself is in charge of the anime's series scripts, and Yoshiyuki Asai (Charlotte) is directing at A-1 Pictures. Yūkei Yamada is adapting Ototsugu Konoe's original character designs for animation. Masaru Yokoyama (The Lost Village, Mobile Suit Gundam: Iron-Blooded Orphans, Nobunaga Concerto) is composing music.
The anime will premiere on Tokyo MX, BS11, Gunma TV, and Tochigi TV on July 1 at 24:00 (effectively 12:00 a.m. on July 2). It will then debut on MBS on July 4 at 27:30 (effectively 3:30 a.m. on July 5). The series will begin exclusively streaming on Netflix on July 3.
The anime will have a special advance screening event for the first two episodes at Tokyo's Shinjuku Wald 9 theater on June 30. Voice actors Natsuki Hanae, Maaya Sakamoto, Kouki Uchiyama, Makoto Furukawa, and Rumi Ookubo will participate in a talk show at the event. In addition, Furukawa and Ookubo are appearing on the Fate/Apocrypha Radio Trifas! web radio program, which debuted on the Internet Radio Station Onsen on June 23.
Thanks to Dennis R. for the embedded video.
---