News

Gintama Live-Action Net Drama's Behind-the-Scenes Video Shows Hijikata, Okita Duel

posted on by Rafael Antonio Pineda
Net drama premieres on July 15, live-action film opens on July 14
---
The official Twitter account of the Gintama -Mitsuba-hen- live-action net show began streaming a behind-the-scenes video on Monday showing the filming of an action scene between the characters Toshiro Hijikata (Yuuya Yagira) and Sougo Okita (Ryo Yoshizawa).
「#銀魂ミツバ篇」#柳楽優弥、#吉沢亮 のメイキング映像公開
土方と沖田が剣道の手合わせをしているシーンを大公開ですっ‼️
迫力のある2人の本気の打ち合いは必見 #ドラマ銀魂 #dTV
https://t.co/wL1SNKVT4y pic.twitter.com/IRq3sQygih

— dTV『銀魂-ミツバ篇-』公式 (@gintama_dTV) July 10, 2017

The three-episode show will debut on Docomo's dTV streaming service on July 15, one day after the upcoming live-action film's opening in Japan. The show will feature the same cast and staff as the film, and will adapt the original manga's "Mitsuba Arc." Kii Kitano will play Mitsuba.
The film will open in Japan on July 14.
Yūichi Fukuda (live-action HK/Hentai Kamen, Mr. Nietzsche in the Convenience Store) is directing the film, as well as penning the script. The film's cast includes:

Shun Oguri as Gintoki Sakata, the protagonist who runs the Yorozuya shop


Masaki Suda as Shinpachi Shimura, who works at Yorozuya


Kanna Hashimoto as Kagura, another Yorozuya employee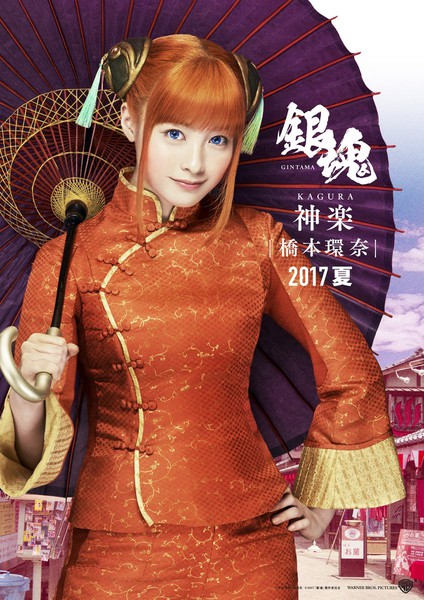 Masaki Okada as Kotarō Katsura, Gintoki's longtime sworn friend, alongside Elizabeth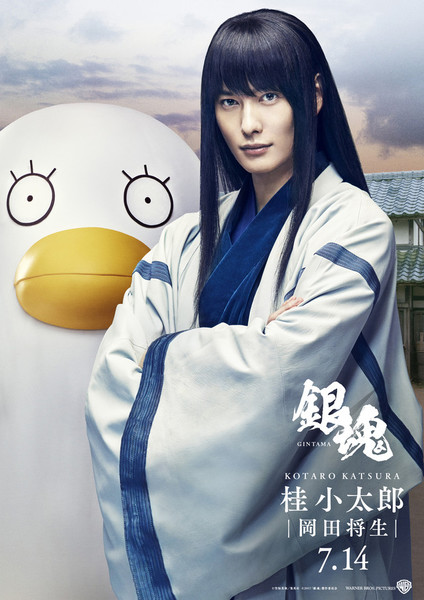 Masami Nagasawa as Tae Shimura, a physically strong girl and sister of Shinpachi


Tsuyoshi Muro as Gengai Hiraga, the proprietor of Karakuri-dō


Jiro Sato as Henpeita Takechi


Nanao as Matako Kijima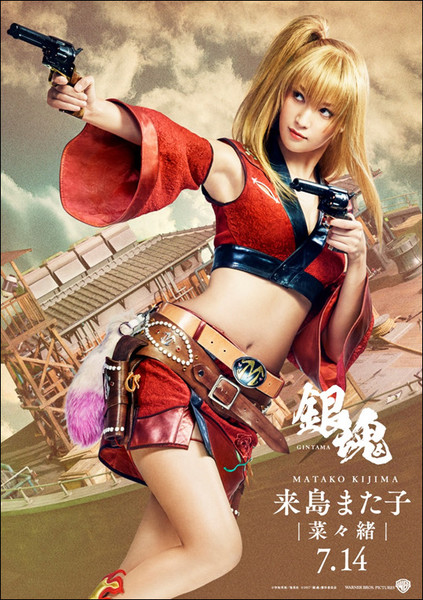 Tsuyoshi Domoto as Shinsuke Takasugi (left), Hirofumi Arai as Nizō Okada (right)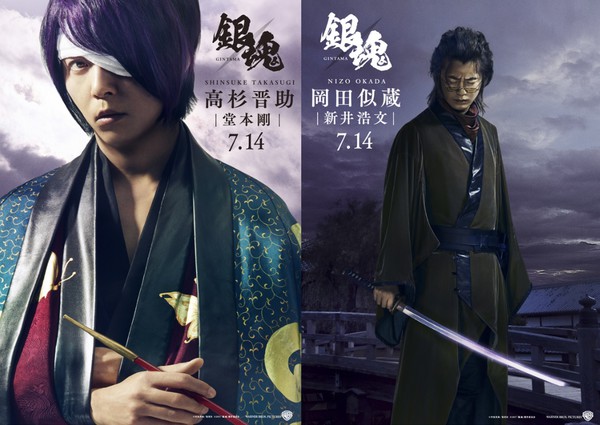 Ken Yasuda as Tetsuya Murata


Akari Hayami as Tetsuko Murata


Kankurō Nakamura VI as Isao Kondo, a Shinsengumi commander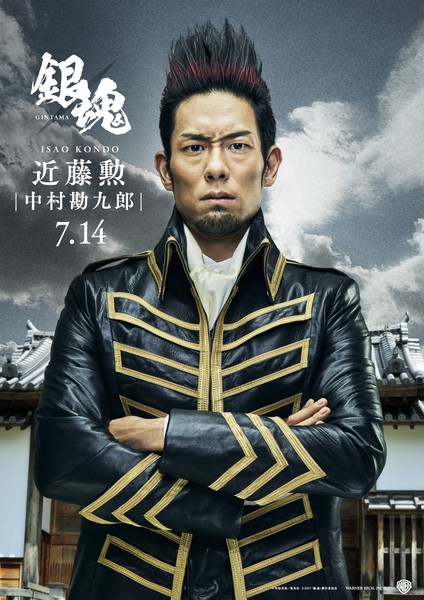 Yuuya Yagira as Toshiro Hijikata, a Shinsengumi member who is most popular with girls


Ryo Yoshizawa as Sougo Okita, a sharp-tounged Shinsengumi member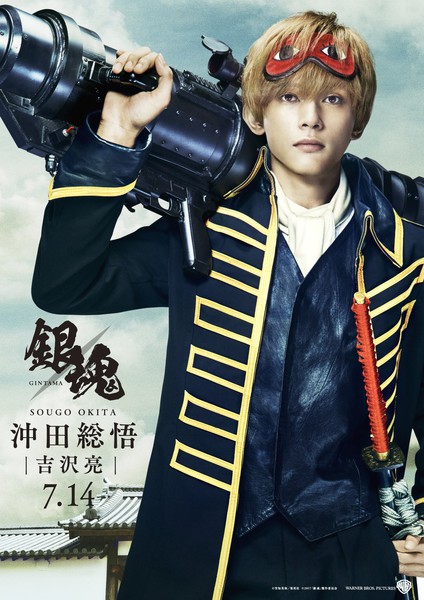 In addition, Kouichi Yamadera will voice the character Shōyō Yoshida in the film. Yamadera also voiced the character in the anime.
UVERworld (Blue Exorcist, The Heroic Legend of Arslan) is performing the film's theme song "DECIDED."
Sorachi began the manga in 2004 and it continues to be ranked among the top-selling manga in Japan. The manga has more than 51 million copies in print in Japan. Shueisha published the manga's 69th volume in Japan on July 4. The manga entered its final arc last July. Viz Media published the first 23 volumes in English.
The manga inspired a television anime that premiered in 2006 and continued (with several extended hiatuses) until 2013. The fifth and latest Gintama television anime series premiered on January 8, the show began airing reruns in April. Crunchyroll streamed the most recent series as it aired in Japan, and is also streaming English-dubbed episodes. The television anime's official website is listing that the anime will return in October on Tokyo TV with a "Porori Arc."
The manga also inspired two anime films, including the "final" Gekijōban Gintama Kanketsu-hen: Yorozuya yo Eien Nare film that opened in 2013, and various OVAs and event anime.
Source: Comic Natalie
---