×
remind me tomorrow
remind me next week
never remind me
Just 4 Days Left to Enter the Pumpkin Carving Contest! • The competition is heating up but there's still time to enter for a chance to win over US$1,000 in anime DVDs and swag! Click to find out how!
read more
News

Sailor Moon Stage Show Reveals Cast, March Dates for U.S. Run

posted on by Jennifer Sherman
Performance runs in D.C. on March 24, in New York on March 29-30
---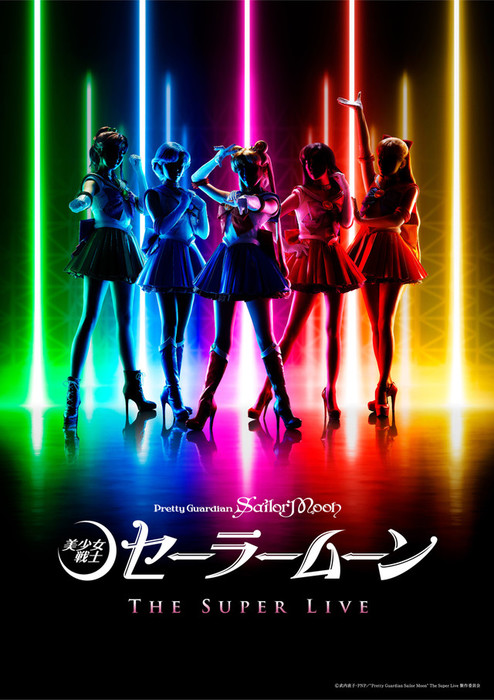 The official website for the Sailor Moon franchise announced on Friday the all-female cast and performance information for the United States run of Sailor Moon The Super Live, the new performance show based on Naoko Takeuchi's Sailor Moon manga. The performance will run at Warner Theatre in Washington, D.C. on March 24. Performances will then run at PlayStation Theater in New York on March 29-30.
The cast for the U.S. run includes:
Tomomi Kasai as Sailor Moon/Usagi Tsukino
Momoko Kaechi as Sailor Mercury/Ami Mizuno
Yui Hasegawa as Sailor Mars/Rei Hino
Kanna Matsuzaki as Sailor Jupiter/Makoto Kino
Yu Nakanishi as Sailor Venus/Minako Aino
Makoto Aikawa as Queen Beryl
Reo Sanada as Kunzite
Riona Tatemichi as Tuxedo Mask/Mamoru Chiba
Additional cast members include Atsumi Matsubayashi, Izumi Niihashi, Ayumi Higashikawa, Moeko Koizumi, and Hinako Aikawa.
The show will be performed in Japanese with English supertitles. The performance's U.S. run will mark the first time that a "2.5-dimensional musical" will run on a U.S. stage. The announcement's press release defines "2.5-dimensional musicals" as stage productions inspired by Japanese manga, anime, or video games, which began around 2000.
The performance mixes singing, dancing, and video footage. Dancer Takahiro Ueno is directing and choreographing the production. Akiko Kodama is penning the script. Hyadain (Ken'ichi Maeyamada) is composing the music.
The show had a preview run at AiiA 2.5 Theater Tokyo from August 31 to September 9, before having performances at the Palais des congrès de Paris on November 3-4 as part of the Japonismes 2018 event in Paris, France.
The Sailor Moon manga has been adapted for stage before, most recently in a series of musicals that began with Bishōjo Senshi Sailor Moon -La Reconquista- in 2013 to celebrate the manga's 20th anniversary. The fourth of the stage musicals, Bishōjo Senshi Sailor Moon -Le Mouvement Final-, ran in Japan from September to October last year. The musical's final performance, recorded on October 1 last year in Osaka, screened in theaters in the United States in March, and also screened in theaters in Canada in early April.
The franchise got a new stage musical starring members of the Nogizaka46 idol group. The musical ran at The Tennōzu Galaxy Theatre in Tokyo from June 8 to 24 and at TBS Akasaka ACT Theater in Tokyo from September 21 to 30.
Thanks to Cindy Sibilsky for the news tip.
Sources: Sailor Moon franchise's website (link 2), press release
---