×
remind me tomorrow
remind me next week
never remind me
Subscribe to the ANN Newsletter • Wake up every Sunday to a curated list of ANN's most interesting posts of the week.
read more
News

Funimation Files Response to Vic Mignogna's Lawsuit

posted on by Jennifer Sherman
---

Funimation filed an answer in Tarrant County, Texas on Monday to voice actor Vic Mignogna's lawsuit against Funimation, voice actresses Jamie Marchi and Monica Rial, and Rial's fiancé Ronald Toye. The anime distributor stated in the defense filing that it denies Mignogna's allegations in the lawsuit.
Specifically, Funimation denies the allegations "that all conditions precedent have been performed or have occurred," that Mignogna "complied with the requirements of the Defamation Mitigation Act" in filing the lawsuit, and that Mignogna's request complies with specified Texas laws. Funimation said that Mignogna "failed to describe all of the allegedly false and defamatory statements by [Funimation] and state the time and place of their publication."
Funimation also listed 14 affirmative defenses in the document that detail reasons that the company claims it is not liable to Mignogna. The defenses include assertions that Mignogna's own actions caused his reported injuries, that Funimation's "allegedly defamatory statements were substantially true," and that Mignogna did "not identify a valid contract that was the subject of any alleged interference." Funimation also claimed that Mignogna is "libel-proof."
Additionally, Funimation's document requested a jury trial and that Mignogna disclose information described in Texas Rule of Civil Procedure 194 within 30 days.
In the document, Funimation is represented by John Volney and Rebecca L. Adams of Lynn Pinker Cox & Hurst in Dallas, Texas.
Mignogna filed the lawsuit against Funimation and the other defendants on April 18. In the lawsuit, Mignogna claims defamation, interference in existing contracts and prospective business relations, and civil conspiracy over the defendants' Twitter posts and Funimation's investigation against Mignogna for alleged sexual harassment.
Mignogna is seeking "monetary relief over $1,000,000.00" in part due to Funimation no longer contracting him for future productions, as well as conventions canceling his appearances. Mignogna and his lawyer are also seeking "judgment against the Defendants for actual, consequential and punitive damages according to the claims ... in amounts to be determined on final hearing, pre- and post-judgment interest at the highest rate permitted by law, and costs of court" in addition to "such other and further relief to which he may be justly or equitably entitled" and "general relief."
Mignogna is represented by Ty Beard of Beard Harris Bullock Hughes in Tyler, Texas.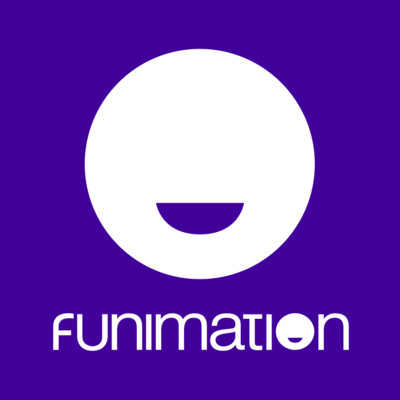 The lawsuit alleges that Sony executive Tammi Denbow told Mignogna in mid-January she was "investigating three allegations of sexual harassment against him," and that on January 29 "Denbow and another Sony executive informed [Mignogna] that his employment with Funimation was terminated" following an investigation. Denbow is listed on LinkedIn as "Executive Director, Employee Relations at Sony Pictures Entertainment." Sony Pictures Television Networks acquired a majority stake in Funimation in October 2017.
The lawsuit mentions that "[o]n February 5, 2019, Funimation informed Anime News Network that Vic's employment had been terminated." ANN did not report on February 5 that Mignogna's employment had been terminated, but reported that he was recast in the English dub of The Morose Mononokean II anime. Funimation posted a public statement on Twitter on February 11 that it would not engage Mignogna on future productions.
Mignogna has been accused by a number of con attendees of kissing and embracing them without consent over the course of his career, with some allegations dating back to 2008. These allegations spread on social media earlier this year. Fellow voice actors have publicly issued anecdotes of their personal experiences with Mignogna or support for those speaking out via social media.
Rooster Teeth has replaced Mignogna in the cast of RWBY. Many of Mignogna's convention appearances have been canceled.
Mignogna issued an apology at the Bak-Anime event in early February, and posted a public statement later that month. On February 21, Mignogna posted another statement on Twitter that read, "I have now very reluctantly retained a law firm as my last and only recourse to attempt to salvage my reputation and my 20-year career in this industry."
Source: re:SearchTX
---