Big News for Yu-Gi-Oh! Trading Card Game World Championship Qualifiers in Latin America for 2011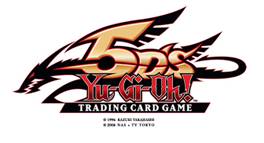 EL SEGUNDO, CA. –
(September 20, 2010) – Konami Digital Entertainment, Inc. (Konami) is pleased to announce today the company's plans to adjust the current structure of competitive events leading to the Latin American World Championship Qualifiers (WCQ) .
Konami is opening up Latin America's National Championships to all Duelists, with no qualification necessary. All Regional Qualifiers in Latin America will now give direct invitations to the Latin American WCQ's, plus free admission to a Duelist's National Championship. National Championship tournaments will still be held throughout Latin America, with the winners being awarded paid travel and accommodation to their WCQ, as well as the title of National Champion.
Konami's goal is to cut down on the number of trips that Latin American Duelists have to make before they can prove their worth at their World Championship Qualifier, for the chance to represent their country at the World Championship. Duelists can now win a Regional event near them, and then travel directly to their WCQ after that, if they choose.
For more information on Konami, Yu-Gi-Oh! TRADING CARD GAME or the Yu-Gi-Oh! World Championship Qualifiers, please visit
www.yugioh-card.com
.
About The Yu-Gi-Oh! TCG
The Yu-Gi-Oh! TRADING CARD GAME is the #1 trading card game in the world with over 22 billion cards sold. It is a game of strategy, where players create individual Decks of cards collected from Structure Decks and Booster Packs. Two players engage in a Duel while using cards that represent powerful monsters, magical Spells and surprising Traps. Duelists with well-constructed Decks, dominating monsters, solid strategy and good fortune are the victors in the Yu-Gi-Oh! TCG. Konami Digital Entertainment, Inc. is the exclusive licensee and rights holder to the Yu-Gi-Oh! TCG in North America and Latin America.
About KONAMI
KONAMI is a leading developer, publisher and manufacturer of electronic entertainment properties and traditional trading card games. KONAMI's software titles include the popular franchises Metal Gear Solid, Silent Hill, DanceDanceRevolution and Castlevania, among other top sellers. KONAMI is also the manufacturer of the wildly popular Yu-Gi-Oh! TRADING CARD GAME, which has sold more than 22 billion cards worldwide. The latest information about KONAMI can be found on the Web at
www.konami.com
. KONAMI CORPORATION is a publicly traded company based in Tokyo, Japan with subsidiary offices, Konami Digital Entertainment Co., Ltd. in Tokyo, Japan, Konami Digital Entertainment, Inc. in the United States and Konami Digital Entertainment GmbH in Frankfurt, Germany. KONAMI CORPORATION is traded in the United States on the New York Stock Exchange under the ticker symbol KNM. Details of the products published by KONAMI can be found at
www.konami.com
.
KONAMI is a registered trademark of KONAMI CORPORATION.
---