Kayac Invites Gamers To Savor The Fun And Artfully Quirky Manga Inspired Mobile Game Apps Available Now For iPhone
Top Japanese Mobile App Developer Offers 5 New
FREE
Pop Culture-Inspired Game Titles To U.S. iPhone/iPad/iPod Touch Users
San Francisco, CA, June 13, 2012
– KAYAC, Inc., a prominent Japanese IT creative company and web/mobile app developer, has announced the North American launch of a brand new series of 5 unique mobile game applications available for the
Apple
iPhone. The "yaCreepy" games are available now for FREE download from the iPhone®/
iTunes
® AppStore.
Each "yaCreepy" game is delightfully quirky and complemented by a sense of artful, manga-inspired fun. The games are currently available for the Apple iPhone®3GS/iPhone4/iPhone4S, all iPad® models and the iPod® touch (3rd Generation or later) and include: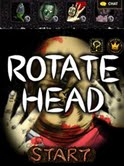 Rotate Head: Players must hit a skull button repeatedly and try to blow up the head as often as possible for big point scores.
itunes.apple.com/en/app/id518220614
Fish Man: The object is to cut the fish men in two as fast as they appear. A fish-shaped man runs around. Split him in two one after another with a sword.
itunes.apple.com/en/app/id518218741
Kill Bee: Have fun with a chameleon-human that eats bugs. Help the chameleon-human catch and consume flying bees.
itunes.apple.com/en/app/id518222729
Ugly Hand: Players try to cut away human-faced scars that grow on an on-screen hand. Keep cutting them until they go away!
itunes.apple.com/en/app/id518220989

Worm Bowls: Players try and catch worms in their palms as fast as they can. Worms fall in a torrent above. Catch as many as you can!
itunes.apple.com/en/app/id530086821
"These new games are a great distraction and a fun way to take a quick break throughout the day," says Daisuke Yanasawa, the CEO of KAYAC, Inc., who will also serve as a juror at the privileged 59th Cannes Lions International Festival of Creativity 2012 this month in France, says, "The game's quirky characters and satisfying, stress-relieving game-play are sure to inspire fun smiles. We look forward to North American users discovering these and other game titles from KAYAC that we plan to release this summer. The idea of inspiring whimsical creativity and offering unique interactive products that are fun to use are at the core of everything KAYAC does, and we hope to create a new legion of fans here in America!"
KAYAC recently had a notable U.S. debut at the annual SXSW music tradeshow in Austin, TX, where it showcased Photobag, a signup-Free! app service that allows users to select photos that they want to share with other mobile devices through a user generated access code, and MusicParty, which allows a user's friends to share music through Bluetooth or wireless to their iPhone. Photobag is downloadable from the iTunes App Store and the Android Market. The MusicParty app is available in the iTunes App Store. KAYAC also developed Nakamap, a Free! app for iPhone and Android handsets that provides real-time geo-location sharing and group chat. The company also has developed a range of useful apps for the U.S. market and plans more releases this summer.
About KAYAC Inc.
Based in the seaside city of Kamakura, Japan, KAYAC Inc. was founded in 1998 and has developed a large proprietary portfolio of mobile and interactive products, including online communities, art projects, food businesses, and a variety of fun phone apps. The company has become one of the top creative agencies in Japan and several KAYAC games, available through major Japanese social game platforms, are enjoyed by millions of users across the country. The company is founded on the Japanese spirit of "omoshiroi," meaning playful, fun and interesting. This spirit pervades all of the company's products.
Learn more about KAYAC, Inc. at:
http://www.kayac.com/en
---