Naruto Shippuden:Ultimate Ninja Storm 3 and Naruto Powerful Shippuden are Now Available at Retailers Across EMEA and Australasia
A Double Dose of NARUTO Brings Ninja Action to Gamers of All Ages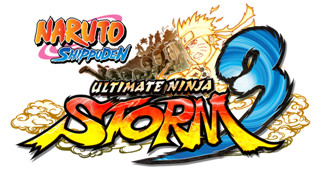 CERGY PONTOISE, FRANCE –
8 March 2013 – NAMCO BANDAI Games Europe today announced that
NARUTO SHIPPUDEN: Ultimate Ninja STORM 3
for the PlayStation®3 computer entertainment system and Xbox 360® video game and entertainment system from Microsoft and
NARUTO Powerful Shippuden
for the Nintendo 3DS™ are now available for purchase throughout EMEA and Australasia.
Based on the hit NARUTO SHIPPUDEN animated series, and developed by CyberConnect 2 Co., Ltd.,
NARUTO SHIPPUDEN: Ultimate Ninja STORM 3
unleashes a tornado of electrifying ninja action and adventure that the franchise is known for, along with over 80 playable characters, advanced online modes and enhanced fighting mechanics allowing anyone to become a ninja master.
Move and attack like an expert ninja to defeat opponents with easy-to-learn controls and new gameplay advancements making for fast-paced and dynamic fights. New features include a ring-out system and the ability to unleash characters' Awakened, alternate form at any time during the match.
NARUTO SHIPPUDEN: Ultimate Ninja STORM 3
also includes extensive multiplayer options including user created tournaments, player and ranked battles, as well as the ability to view your opponent's win/loss ratio and fighting style through customized player cards.
"…
NARUTO SHIPPUDEN: Ultimate Ninja STORM 3
has been released!! This is really exciting!" said Masashi Kishimoto, author of the NARUTO manga series. "The story mode in this game is extremely abundant in volume… The video quality, animation and even all the fine details that have been put into the game look really great… Absolutely amazing!! The author shouldn't be saying this, but this is more exciting than the manga! I can't wait… seriously!"
Players will step into the shoes of Naruto Uzumaki, Sasuke Uchiha and others in the midst of the Fourth Great Ninja War between the Allied Shinobi Forces and deadly Akatsuki. Experience new one-versus-many action stages to test players' ninja skills, while electrifying fights will be punctuated with cinematic boss battles ranging from nefarious villains to massive beasts. Brand new Ultimate Decision moments will appear at crucial moments within the game's campaign, allowing players to progress through the game with different battle encounters.
First-run copies of
NARUTO SHIPPUDEN: Ultimate Ninja STORM 3
across all retailers will feature a code to download an exclusive Dragon Ball Z Goku costume for Naruto and collectible trading card. The special costume will allow Naruto to wear Goku's signature orange gi in-game, marking the first time the two mega anime franchises have crossed over in EMEA and Australasia.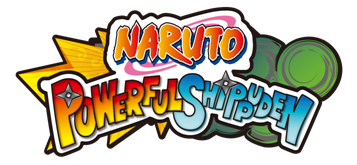 NARUTO Powerful Shippuden
is based off the popular anime series NARUTO SPIN-OFF: ROCK LEE & HIS NINJA PALS and presents a side-scrolling action fighting game starring Rock Lee and Naruto Uzumaki in two separate adventures. Developed by Inti Creates with production support from CyberConnect 2 Co., Ltd.,
NARUTO Powerful Shippuden
possesses a charmingly unique presentation of the characters that pumps boundless amounts of youthful energy into the ninja combat that is sure to captivate audiences of all ages.
Story mode places players into missions through which they can experience scenarios taken straight from the original animation storylines as well as comedic parodies. Like the TV anime series, each mission is one complete story and doesn't follow a specific order so that casual and young gamers will be able to enjoy pick-up-and-play gameplay that is intuitive and stylish.
However, don't be fooled by the adorable appearances of the super-deformed ninjas! Enemies such as Orochimaru and other sinister characters standing in your way will be quick, wily and powerful, which will require players to pull out all the ninja stops. Players will need to make efficient use of their Chakra to attack and defend without depleting their Chakra levels and also utilize the touch-screen functionality to increase their strength. Lee and Naruto's ninja pals, such as Guy, Sakura, Neji and more will also be itching to join the action as summoned support characters to aid in the heat of battle.
For more information regarding
NARUTO SHIPPUDEN: Ultimate Ninja STORM 3
and
NARUTO Powerful Shippuden
please visit
http://www.namcobandaigames.eu
.
About NAMCO BANDAI Games Europe S.A.S.
NAMCO BANDAI Games Europe S.A.S., part of NAMCO BANDAI Holdings Inc., is a leading global publisher and developer
of interactive content for platforms including all major video game consoles and PC, with marketing and sales operations in 50 countries across Europe, the Middle East, Africa and Australasia. The company is known for creating and publishing many of the industry's top video game franchises, including PAC-MAN™, Tekken™, SOULCALIBUR™, NARUTO™, NARUTO
SHIPPUDEN™, Dragon Ball®, GALAGA™, RIDGE RACER™ and ACE COMBAT™. More information about the company and
its products can be found at
http://www.namcobandaigames.eu
or
www.facebook.com/namcobandaigames.europe
.
"PlayStation", "PLAYSTATION" and "PS" Family logo are registered trademarks of Sony Computer Entertainment Inc.
Xbox, Xbox 360, and Xbox Live are either registered trademarks or trademarks of Microsoft Corporation in the United States
and/or other countries.
© 2002 MASASHI KISHIMOTO / 2007 SHIPPUDEN All rights reserved.
Game © 2012 NAMCO BANDAI Games Inc.
Published by NAMCO BANDAI Games Europe SAS.
All other trademarks are the property of their respective owners.
---