The Gallery
Jessie Lam
by Evan Miller,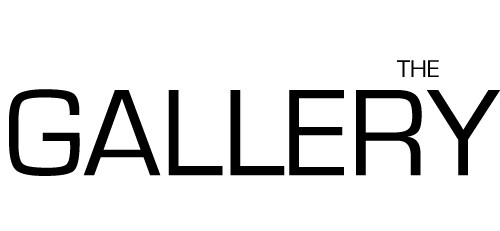 Call me crazy, but I love public transit. Sure, it can be crowded, slow, and sometimes you'll find yourself forced into a conversation with someone you can't stand. My favorite "transit moment" is the time when I had to tell some (drunk? insane?) guy at the bus stop on three seperate occasions that I didn't want to purchase a moldy egg salad sandwich from him. Still, the experience is always an interesting one, and on long trips, there's always a random train conductor or driver with an interesting story to tell. Furthermore, many cities have started adding poetry and other interesting arts-related stuff to their buses and trains.
This week's artist went from being a casual artist and anime fan to inking comics, taking commissions, and having her first short animated film shown on train platforms all over Toronto. Allow us to introduce...
---

Sample Sketch

Gunner's Delight
If there's one stress that seems to be universal in the lives of aspiring manga artists that go to art school, it's the struggle to find a balance between the kind of art you enjoy and the kind of art your professors want you working with. For Jessie Lam, a graduate of the renowned animation program at Sheridan College in Ontario, the chance to dabble in multiple artistic mediums at once was anything but intimidating. Ever since she was little, Lam has never limited herself to one specific art form, and has often labored to bring those genres together.
The results of her efforts have been impressive. In the past five years, Lam has worked for multiple comics publishers, produced her own award-winning animated short film, and continued to work on a plethora of side projects, many of which she works on promoting in the Artist Alley area of comic and anime conventions across North America. While this seems like quite a lot of work for one artist, Lam takes it all in stride. When I first interviewed her at New York Anime Festival last week, she often used the moments when customers weren't around to chat with other artists and take pictures, determined to get as much into the convention experience as possible. Although she apologized for being so busy, as a columnist who has been prone to procrastinate a bit in the past, I couldn't help but be impressed.

Blacksheep Revived
Lam first took an interest in art and manga through Cantonese dubs of anime that she rented from a local video store in the neighborhood where she grew up. She cites the early work of Hayao Miyazaki as an unmistakable influence, but also mentions popular titles such as Ranma 1/2, Megazone 23 and Sailor Moon as parts of her childhood that influence her current work. She still considers herself a devoted follower of the latest anime: "I'm really into Xam'd at the moment," says Lam, just before she stops to chat about obscure anime titles with a passerby.
High School was a time of transition with Lam, as she not only began to work on selling her work, but also began participating in a wide variety of extra curricular activities - a comic drawing group, stage band, theatre tech crew, and more - that she cites as inspirations to pursue multiple artistic forms and styles instead of limiting one's self to a single medium. Her first commission reflected this diversity in styles. Offered 100 dollars to draw portraits of teachers for a retirement party, Lam produced a set of portraits in a Warhol-esque drawing style where light areas of portraits were colored darkly and vice versa. Although the amount she was offered for the commission was intimidating, the positive response from the teachers let her know that her work was on the right track.
Although many of the influential anime that Lam mentioned influenced her in terms of art style, her primary interest has always been based in the art of storytelling. After finishing high school, this interest pushed her to pursue a major in Animation. At the same time, her profile as an artist began to earn her the attention of comics publishers. In 2003, her friend J. Korim, who worked with pencil sketches, recruited her to work as a colorist for the comic series Rotogin: Junkbots, which was released by Todd McFarlane's Image Comics imprint.
Despite the attention from a distinguished comics publisher, Lam continued to push herself towards working on her animation work. After working on a group animation project, she made the ambitious decision to work on a short animated film completely on her own. This project, focused on the misadventures on a young girl on a bus, would end up introducing Lam's work to an entirely new audience.
The animated short, entitled Last Stop, was Jessie Lam's thesis project at Sheridan. Charged to make a one minute animated film, she envisioned a film set on a bus, where a young girl pulling the cord for her stop inadvertedly sends two bank robbers on the run from the police crashing through the front window of the bus when the driver hits the brakes. While the concept was praised, Lam had to rework the concept to include less blood and violence. After a bit of brainstorming, she recreated the story to feature the little girl trying to capture an elusive seat space on a crowded bus. The entire project was filled with pitfalls for Lam, who found herself getting a crash course in every single step involved with animation production.
At the same time, Korim contacted Lam again to invite her to try out for a new production with a new publisher: the comic series Neozoic by Paul Ens. After submitting a test page, Ens was impressed and signed Korim and Lam on to reprise the respective roles of sketch artist and colorist for the series, published by Red 5 comics. The sixth volume of the series is scheduled for release in the coming weeks.
While a return to the comics world kept Lam busy, another opportunity knocked in 2007: the chance to submit Last Stop to the Toronto Urban Film Festival. With the chance that her work would be selected to appear on monitor screens on the monitors located in train stations across Toronto, Lam decided to submit the film, unsure of what kind of a response it would get. The response was more than she ever expected: a panel of judges - including Mark McKinney of Kids in the Hall fame - selected her film for third place, and the film won the top prize in the competition's "Urban Travels" category. Although the platform monitors could not show Lam's film with sound, it still garnered her attention from commuters all over Canada's largest city.
While her success at the Urban Film Festival and in the comics world speak to her ability to appeal to many audiences, the media that Lam prefers to use reflect the underlying diversity in the styles she chooses to utilize. Often opting to use the col-erase pencils commonly favored by animators for doing rough sketches, Lam admits that many of her works transform in ways that she doesn't envision at the beginning of the drawing process. "I was asked to sketch Titus from Final Fantasy once," admits Lam, "but the final piece looked like a completely different character entirely."
Today, Lam is still working as a freelance artist and animator, and Neozoic continues to take up a good portion of her work week. "I didn't expect to be freelancing at this point," says Lam, who still pictures herself working at an animation company in the future. "Still," she adds, "college prepared me to do all sorts of different things - I'd like to keep my options open." Wherever she may end up in the future, if the success of Last Stop and Neozoic are any indication, Lam's work should continue to inspire other artists to follow in her footsteps.
---
IN DEPTH

Going Places
ANN: In Going Places and Last Stop, many different images of the "urban" seem to be interacting with each other. Is there a particular part of the urban landscape that particularly inspired you, and what parts of that landscape do you want to draw attention to most in your work?
Jessie Lam: Most of the time I'm living in the suburbs; whenever I commute downtown I'm seeing a different side to my city. Looking out the window of a streetcar for instance, I strangely feel like I'm watching a movie, at least until I get off at my stop and from there everything's all real time. After a while all the street signs, traffic lights, bistros, and newspaper boxes become nostalgic to me, even though you could find them anywhere else. The buildings aside, a city just isn't a city without those on every intersection where pedestrians of all shapes and sizes are walking around with some purpose in mind. In my work I wanted to draw attention to the things we rely on and take for granted simply because they are ubiquitous. Some of us on the street are such in a rush we don't slow down and take in the sights.

ANN: What are some of the inspirations for the ways that you draw the varied muscular features of your characters?
Movies and music videos have always been a great starting point for me. For me it's not just a matter of trying to nail down a certain body type but the gesture as well, in the drawing I'm trying to make a character "act". Sometimes when I'm still trying to figure things out, I scribble around till I hit on something I like and run with it.


Blackskeep
ANN: You've been working on Neozoic for a while now. How has the experience influenced your own creations? Has the production pattern for the comic affected the methods by which you produce Neozoic and other works?
Funny you mention, it actually started off as the opposite. I've been experimenting with textures and custom brushes for a while on my own work and Neozoic was a great way for me to try them out with the pages I've been given. I use more layers in my comic work than with personal pieces because you never know when or what the editor needs you to change, working with people is obviously going to be different from working on your own. Going from that into my personal work, I tend to relax a little and take more time in refining the methods I've used in the comic so I can re-apply what I've learned in the next book and go from there. Other times I take a break from that and try out other visual styles like cell-shading and try using completely different colour palletes than the earthy gritty stuff I've used in the book.

ANN: Tell me a bit about The Blacksheep. There seems to be a good deal of crossover between Sci-Fi and fantastical elements in the drawings; from what point did you begin working on the concepts for these drawings?
There's a little story about how that came about, I was in a noisy Chinese restaurant trying to tune out random gossip from the patrons and suddenly the "Black sheep" nursery rhyme popped into my head. As I'm zoning out the rhyme inexplicably became this epic post-apocalyptic-coming-of-age-sci-fi tale I'm trying to cobble together by pulling out visual ideas outta my head. I used to play Starcraft when I was a kid, the whole alien mysticism schtick with the Protoss stuck with me for a while because I thought their designs were awesome. "Orion" by Masamune Shirow was another inspiration for me as well, the whole idea of magic influencing technological progress was pretty awesome too.


Irezumi Onna
ANN: How does the art of irezumi appeal to you, and how did you come up with the irezumi designs in Irezumi onna?
Despite its negative connotations, irezumi appeals to me in the same way as body art in general. It takes guts to make a permanent mark on someone and great skill to make the design look beautiful on a human canvas. Seeing that kind of trust placed on an artist is impressive. The tattoo designs in Irezumi Onna were inspired by the logo from Ghost in the Shell: SAC 2nd GIG, I thought I'd try something anachronistic just for kicks like with the character designs in Samurai Champloo.

ANN: As someone who works with both the traditional "comics" world as well as the world of anime and manga, how do you think the relationship between the two has changed over the past few years?
For starters I would think there's still a bit of tension between their fans and in some of the North American comic professionals, the polarized attitude on both had somewhat relaxed a bit for some time. I wouldn't know what Japanese mangaka thought of comics as a whole but that's not really important; both are storytelling mediums that I think should be treated equally as such in the same manner as movies and videogames. Manga and comics being available in bookstore chains opens up more opportunities for readers to pick and choose what stories they'll enjoy reading, and hopefully the more titles they see the more savvy they'll become to see what other titles are available outside of what the main distributors send retailers.
---
If you'd like to see more of Jessie Lam's work, check out her official homepage here and her deviantArt page. Info on the latest volume of Neozoic can be found here on the Red 5 comics homepage.
---
Are you an aspiring manga artist looking for some extra page views? Do you have a friend or loved one who draws extremely good original manga but needs a boost? Don't just sit there! Submit two links to your work, including one original piece (no file attachments please! File attachments will be sent back with nasty-tempered virtual lobsters with large claws), to evan [at] animenewsnetwork dot com, and you could be featured in a future Gallery column!
All works © Jessie Lam.
---
discuss this in the forum (3 posts)
|