The Gallery
Peter Chan
by Evan Miller,
There have been a lot of TV Drama adaptations of manga in the news recently in the weeks leading up to the fall season. While the titles I've seen listed for adaptation have been good (for the most part), I'm still hoping that someone will have the balls to turn Saint Young Men, the Morning 2 manga about Jesus and Buddha sharing an apartment in Tokyo, into a drama. Mainly because I want to see what kind of comedian they would cast for the two lead roles. If that doesn't get Asian dramas more attention in the west, I don't know what will.
Enough ranting; let's get to the art!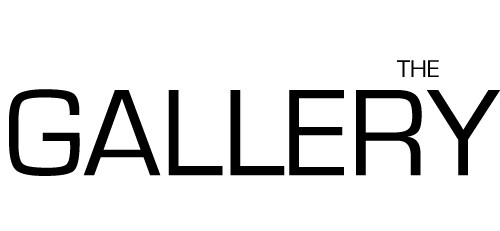 My guest this week is a Sheridan grad whose day job involves creating concept art for TV shows and movies. He's stayed close to his anime roots, but has a knack for developing interesting ways to experiment with his art. Give a round of applause (yes, from in front of your monitor!) to...
---

Profile

Nicknames: petah, sleepar


Color: blue
Tools of the trade: digital, inks, acrylic, oil
Favorite strong drink: Green Tea with Johnny Walker Black :)
While drawing, I listen to: japanese rock/pop, chinese pop, piano orchestral, classical, it all depends on the mood i'm in
Guilty pleasure: Food. I love sweets and pastries as well.
Pet Peeve: Limp handshakes, people that needs a shower
Favorite way to kill stress: Drinking wine and watching films.

The next place I would like to have a Gallery show is: Somewhere in Europe, France or Italy would be nice.

Contemporary Chinese Girl

 
When you look at the image above, what pops into your mind? Does it center around the woman in the picture, or around the clash between her headphones and her traditional style of dress? The image - which has been one of Peter Chan's most popular in terms of visibility - was the result of a class assignment where he was asked to draw an image for the subscription card of a non-existent magazine. In Peter's case, the "magazine" was devoted to modern asian culture, hence the use of modern and traditional elements. The use of conflicting imagery in fine art is not a new phenomenon by any stretch of the imagination, but for Peter Chan, the imagery and story behind an image like this one takes on a somewhat personal tone. "During school, people called my work very "asian" in reference to the décor I used and the way the faces are drawn," says Peter, who originally hails from Hong Kong. "Sometimes, I feel that these are things that I brought in from my background unknowingly." Besides cultural elements like clothing, Peter's love of anime and manga also became an element that he brought into his style "second nature" as he was starting out. Shortly after high school, he decided that he could keep on doing what he was comfortable with, or he could try to expand his skill set - not just by learning other styles, but by mixing what he knew with what he learned, and experimenting with anything and everything else that popped into his mind as he was working. In fact, in the interest in telling a more detailed story with a single image, Peter has gone out of his way to re-evaluate every element that goes into his work and experiment with a wide variety of media, from the traditional to the strange. The results have been impressive; beyond the image above, Peter has experimented with digital, graphite, traditional paint, and even saké to achieve unique results. This has helped him become a successful fixture in Artist Alleys across North America and hold gallery showings in many cities - and he's not done yet. "I think I'm still getting closer to finding the kinds of art that I like to work with," says Peter. "In some sense, it's a little scary since many artists feel like they need a solid style - but within that style, there has to be something that is uniquely 'you.'"

How Nostalgic

Mystery Girl
Like other young boys in Hong Kong, Peter's first exposure to the popular arts centered around anime imported from Japan like Dragon Ball and Saint Seiya. His family relocated to Canada when he was eight years old, and after spending years copying characters and scenes from the popular anime, Peter asked his parents if he could enroll in special art classes. They approved, and by the time he was in middle school, he was already receiving special instruction in illustration and the visual arts. The classes were enough to convince Peter that art was the career for him, and after prodding his parents a bit more, he enrolled at a high school with a special focus on Art. The program required two mandatory art credits a year, covering fields that included painting, developing technical skills, and realist drawings. As he kept building his skills in traditional illustration, high school was also when Peter discovered digital art and artist communities online. Shortly thereafter, Peter began working with digital art himself, drawing his own images of video game and anime characters he liked. Unlike the sketches he did as a young boy, his new anime-inspired work carried with it smatterings of the styles and techniques that he had worked so hard to master in his art classes. "When I first took art classes, I would copy photos with a realism-oriented approach," says Peter. "Anime and manga is so different stylistically, which is what inspired me to try drawing it with a realistic rendering." Peter would end up carrying this kind of approach into his college work at the Sheridan College of Art and Design, where his professors would push him to embrace the fundamentals of life drawing and explore the metaphorical and storytelling properties of illustration. At first, Peter's work was very character focused, with most of his drawings surrounding a prominent display of a single figure. Over time, Peter began to adapt this style and make it his own - a process that he admits wasn't inspired by art school alone. "Different influences from life - school, architecture, art online - everything seemed to enhance and influence my style as I worked," says Peter, whose work soon took on an experimental flair that left nothing off the table in terms of media and influence.

Beenoculars
"Fine art meets manga" might be an apt way to describe Peter's work; as you can see in the image Beenoculars to the right, he isn't shy about combining the format of a traditional portrait with the innocent shōnen look - a genre he also parodies a bit with the small boy in the parody art piece How Nostalgic. Beenoculars features a bit of the metaphorical imagery Peter has worked on bringing into his work; it seems like the bee boy is spying on something that we can assume is scandalous in nature, as if he is getting his own lesson on "the birds and the bees" himself. "I've been able to bring more of a story into my work," says Peter, adding, "my goal is to have a story in mind, but leave the image up to as broad an interpretation as I can manage." His experimental trait isn't limited to storytelling alone. Although he still does a good deal of work in Photoshop and other digital formats, his quest to give his work more definition has helped Peter make a habit out of using media and composition techniques that are far from traditional. In the piece below, he uses paint and a bit of saké to bring a conceptual album cover to life. "I like to incorporate whatever I can," says Peter. "I still go back to chinese bookstores to look up brush painting and Japanese ukiyo-e so I can use those in my work as well. Digital stuff is fun, but more and more, I like the feeling of having a "hard copy" of something I've worked on." Peter credits other facets of his artistic development to his fellow artists - some of whom have joined him for "art challenges" where they challenge each other to produce a certain type or number of drawings ("The loser buys dinner," Peter admits).

Missing Piece
Peter's efforts at keeping his style diverse have not gone unnoticed. He has already had gallery showings of his work in Toronto, New York City, Philadelphia, and Los Angeles. The gallery showings, which showcase some of his more "traditional" works, are a strong contrast to his appearances in Artists Alleys at anime conventions, where he remains popular among people looking to commission artwork. Following graduation, Peter found work as a concept artist for TV, film, and game productions - a fitting role for someone who goes out of his way to diversify his skills. He's also been tapped to work on magazine cover designs, and he recently served as the artist for the cover of a children's book.

Portraits (various fanart)
Although he's managed to stay quite busy following graduation, it is clear that Peter doesn't plan on taking a break anytime soon. He is working to launch more gallery displays of his work in the future - perhaps even in a city outside North America. However, his main focus is the same as it has always been: to put development and experimentation of his work first, and never stop pushing the envelope when it comes to style. As for where most of his energy is going, Peter admits that work is priority one. "I just want to keep being a successful concept artist," he says, adding that his approach to work is always changing and developing. Beyond that? "I want my paintings to be able to tell a more detailed story in a single image," says Peter, perhaps reflecting on the kinds of stories and influences that have characterized his work thus far. It is safe to assume that we might not be able to guess what kind of styles and media that Peter will experiment with, but if the past is any indication, the stories that he will tell with those media will be as detailed and engrossing as the ones that came before.
---


Lust Web
ANN: Tell us what's going on behind "Lustweb." Why did you choose to focus on this particular character, and what inspired the cold, firm look on the face of the woman in the piece?
Peter Chan: One of the themes I wanted to explore when I did this piece was the concept between human and nature. The cold look on her face versus the play of lines around her.
ANN: I noticed that you experimented with saké as a medium when you were painting "Missing Piece." When using a new medium like that, what to you do to test them out before drawing, or do you just use them and fill in the gaps later?
Peter: Haha, funny you asked that. Most people think it's a joke when I put that in the description of that piece.
Let's be honest - when I painted that piece, I was going through a tough time and was overflown by emotions of a past relationship. It was totally accidental to start with. Let's just say, while I was drinking this bottle of sake while painting (at least not drinking and driving, haha) I spilled some of it on my painting. At that moment I saw the paint flow with the alcohol, and it looked kind of cool, so I decided for that piece to spill some more and play around with it. Whether I was drunk or not, I don't remember.. ;)

Girl in the Hood
ANN: We discussed the phenomenon of juggling culture in your work. What kind of cultural elements do you feel you express best in your work? Do these elements carry over to your storytelling at all?
Peter: I constantly learn new things about different cultures and their practices. Learning more from my roots and where I came from is always interesting - this can include meeting my grandma and asking her stories of the past. It fascinates me how different culture has different symbolism. It could be a certain animal that they worship or a certain symbol. Some form of flower even that tells some sort of supernatural story of myths and fairytales.
Right now, it is safe to say my work is influenced mostly by asian culture. This can be brought in sometimes by a nostalgic feeling as well, possibly a blurry thought of childhood. These are mostly simple things that might come in to the storytelling, soemtimes it might just start off as simple as a shape that I want to explore. However, there are western elements and techniques influencing me as well. I am deeply interested in oil painting right now - I like to look up to western masters like Sargent, Gustav Klimt, Bougereau, NC Wyeth, and Van Gogh (Who am i kidding, I love 'Starry Night') for inspiration. These are mostly my western influences right now, especially in colour palettes.
It's definitely a back and forth process - I love to constantly evolve and explore new concepts and metaphors.So I won't just stick to one culture I think.
I also want to say, I am a humble fan of Haruki Murakami, an amazing writer. His work is surreal and real at the same time. You will probably see more of his influence in my work in my future bodies of work. I am inspired by Murakami because of the way he narrates his stories...to the point that you would believe that he is part of his stories - it becomes difficult for the reader to tell. He brings to the plate a lot from his personal life, telling stories and making them his own.
ANN: As someone working in concept art every day, what are some of the difficult aspects of your job that the casual observer might not pick up on? How do you work through these difficulties, and what qualities do you think are necessary to work in concept art?
Peter: A lot of creativity is required to work in concept art. Creating unique and interesting characters, putting a flare of your style in it, yet retaining the overall look to fit into the project, is a very challenging task. Another thing is to make sure that things work - designing something that looks cool is one thing, but having it function properly is another. It might be difficult, but theres always something new that I will learn from every project that I work on. Its a lot of fun - doing challenging work is fun, don't you think? It keeps things fresh and new all the time.
---
To see more of Peter's art, check out his Deviant Art profile
here
. He also maintains a profile website
here
.
---
Are you an aspiring manga artist looking for some extra page views? Do you have a friend or loved one who draws extremely good original manga but needs a boost? Don't just sit there! Submit two links to your work, including one original piece (no file attachments please! File attachments will make up lies about what's on your computer before proceeding to shout at you in public and compare you to Hitler), to evan [at] animenewsnetwork dot com, and you could be featured in a future Gallery column!
All works © Peter Chan.
---
discuss this in the forum (1 post)
|