ANNCast
FUNi Games
by Zac Bertschy & Justin Sevakis,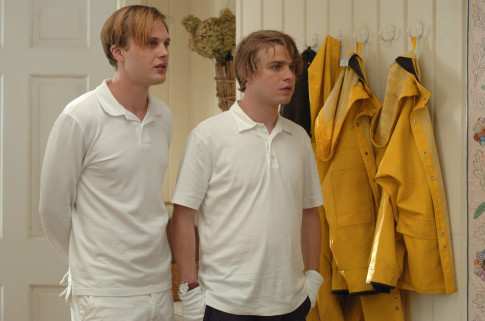 Marketing Manager Adam Sheehan and Director of Corporate Strategy Lance Heiskell arrive at the ANN Headquarters to tape today's podcast.

It's that time of year again, when the flowers are blooming, the sun is shining and Lance Heiskell and Adam Sheehan return to ANNCast to chat all things Funimation! We cover it all - what DVDs are selling well, how simulcasting is going, what the deal is with Funico, the upcoming Dragon Age and Mass Effect anime, and more more more! Plus: Twitter time!


You can listen to the show on our player here, direct-download the MP3 version here, or you can just use these handy links:

Also: if you like the show (or don't like the show, I guess) be sure to write us up a review over on iTunes! It'd be a big help!
NSFW Language Warning: A wee bit o' salt.
ANNCast episode 118 breakdown
00:30 Lance Heiskell and Adam Sheehan introduction, how things are going at Funimation
16:00 What's selling?
23:30 What's up with those DBZ blurays?
31:50 Funimation shows on AppleTV
41:20 What's coming up this year
50:00 Mass Effect and Dragon Age
57:00 Toonami's back!
58:20 Twitter time! Princess Jellyfish, Future Diary on bluray and more more more!
That's it! See you next week!
Have questions for the ANNCast crew? Tweet 'em to @ANNZac! Or check out the community forums thread about the show, or send email questions to [email protected] dot com!
Theme Song: "Bucharest" by The New Division. Check them out on iTunes!
Special thanks to Phillip Harrington for designing and creating the ANNCast logo.
---
discuss this in the forum (63 posts)
|
this article has been modified since it was originally posted; see change history