News

Kingdom Hearts Unchained χ Smartphone Game Slated for N. America on April 7

posted on by Rafael Antonio Pineda
Square Enix announced on Monday that the date for the North American release of its Kingdom Hearts Unchained χ game will be Thursday, April 7.
The announcement also includes an interview with Kingdom Hearts game director Tetsuya Nomura, where he elaborates on details of the game's story.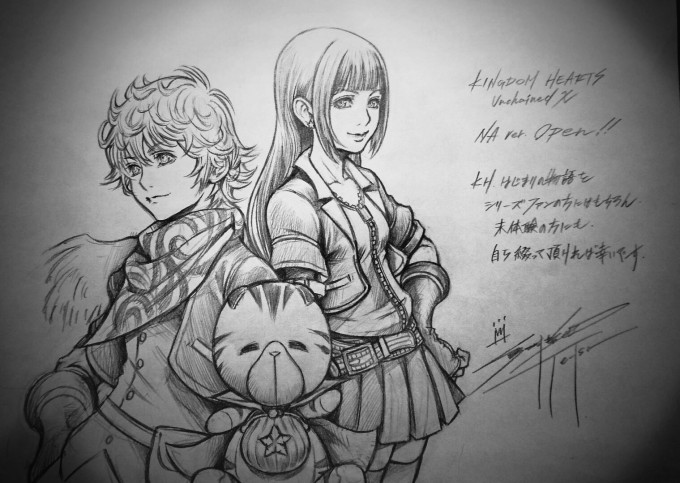 Kingdom Hearts Unchained χ is a smartphone version of the Kingdom Hearts χ 2013 browser game. The smartphone game is using medals for battles instead of the cards of the PC browser game. Square Enix released the game in Japan last September.
Kingdom Hearts Unchained χ is the first Kingdom Hearts title for smartphones that is getting an English release. The game will be free-to-play with in-game purchases.
The game will take place in the distant past, and players will take on the role of a keyblade wielder. Players will strengthen their keyblades and collect character medals while investigating various Disney-themed worlds. Players can use the medals to launch big attacks, and create and use decks. Players will also aim for a "one-turn finish" in battles.
Kingdom Hearts game director Tetsuya Nomura told Weekly Famitsu last May that Square Enix is creating with an overseas release in mind. Nomura revealed that Americans who played the test version of the game considered the game a "card game," and Nomura wanted to give a different impression of the game, so the smartphone game will use medals instead. Nomura also said that because the game has a voice chat function, Square Enix is considering separating game servers by language.
[Via Siliconera]
---