Interest

Valentine's Day Greetings — Anime Style (Part V)

posted on

2013-02-14

21:30 EST by Egan Loo
Greetings from Aniplex, SuBLime, Robotics;Notes, Saga Planets, Saiki Kusuo no Psi Nan, Saint Young Men, Sengoku Basara, Senran Kagura, Super Robot Wars
---
In Japan, it's customary for women to give chocolates to men on Valentine's Day, and men return the favor on White Day (March 14). Below are some images that anime and manga fans — both women and men — across Japan and overseas have posted to celebrate Valentine's Day.
Aniplex of America

The Ravaging of the Crown Prince (SuBLime)

By Wang Yi & Feng Nong
Wallpaper is
available
from SuBLime
Robotics;Notes

Saga Planets
Saiki Kusuo no Psi Nan

Wallpaper is available from the official Jump Book Store! app (
iTunes
for iOS or
Google Play
for Android) in Japan from February 14 to February 16.
Source: Comic Natalie
Saint Young Men

An A-1 Pictures producer snapped a photo of the
giri
(obligation) chocolates he received from a female staff member during a Thursday meeting, including a Saint Young Men chocolate.
Sengoku Basara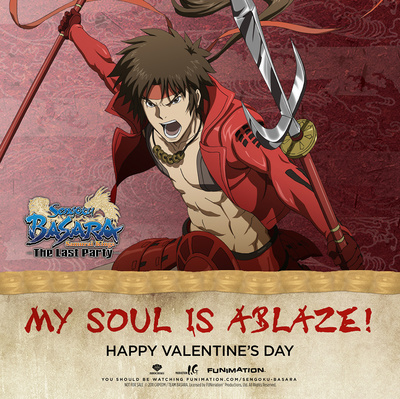 Senran Kagura
Senran Kagura Shinovi Versus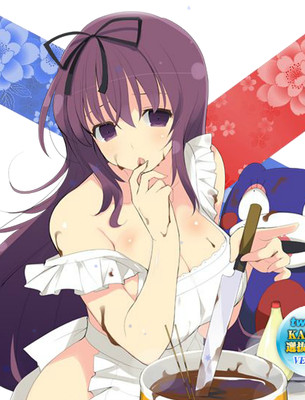 Super Robot Wars

Thanks to Banjo for the tip!
There are many more anime/manga/game Valentine's Day greetings and messages out there, so if you know of one we've missed, feel free to let us know in our forums or by email (newsroom at animenewsnetwork.com). Happy Valentine's Day!
---
This article has a follow-up:
Valentine's Day Greetings — Anime Style (Part VI)
(2013-02-14 22:30)
follow-up of
Valentine's Day Greetings — Anime Style (Part IV)