Interest

Anime, Manga, Game Creators Celebrate April Fool's Day: Part II

posted on by Egan Loo
Gangan,
WataMote
,
Gintama
,
Girls und Panzer
, Google Maps, Granzella,
Gundam
,
Gyrozetter
,
Hitomi Harada
, Good Smile,
High School DxD
---
April 1 just ended in Japan, and the anime, manga, and software studios have been marking the occasion with a slew of April Fool's spoofs and jokes. Here are some of those that have cropped up this year — click on the thumbnail images to see the original!





Square Enix's Gangan magazine posted a number of fake announcement images, including one that reveals a live-action movie adaptation of the Daily Lives of High School Boys manga and anime. Another image announces an "imaginary boyfriend/girlfriend" present to "readers who aren't popular", and tells them that how they use the imaginary boyfriend/girlfriend is up to them.
In addition, an interactive screen with a Watashi ga Motenai no wa Dou Kangaete mo Omaera ga Warui! anime theme hijacked the magazine's front page, with the heroine asking "Are you popular?"The buttons on the visual novel-styled page each have a comedic message from her in Japanese, such as "You can't save in life," and "Do you want to remember your trauma [by loading]? Let's not, OK?"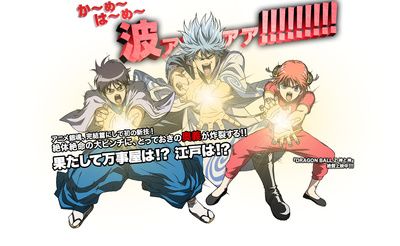 The official website for the Gintama movie posted an image of the main heroes doing the Kamehameha pose from Dragon Ball.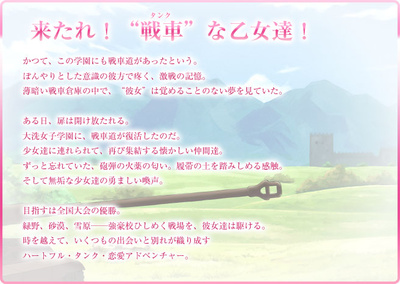 The Girls und Panzer website posted a scenario for a dating sim based off of the anime, with a heroine "like a tank."

Google Maps

Google Maps revealed a "Treasure Hunt" feature on their maps. The notes of the feature say "Beware of pirates!" and "Search through 20 different hand-drawn maps!"
Via: Hachima Kikō

Granzella

Game publisher Granzella posted a fake GNN newspaper.
Via: My Game News Flash


The official website for Gundam announced a Gundam statue at the Diver City in Tokyo.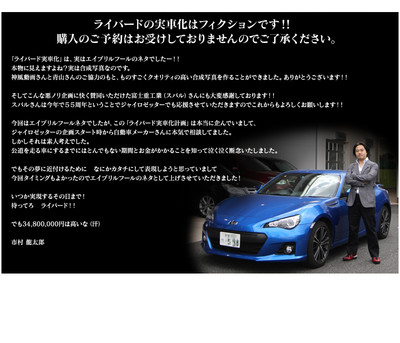 Square Enix announced a collaboration between Gyrozetter and Subaru, with the collaboration car costing 34,800,000 yen (about US$371,121)


Baka and Test - Summon the Beasts voice actress and singer Hitomi Harada wrote on her Twitter that she had grown two extra breasts.

Good Smile

Figure maker Good Smile revealed a cherry blossom-themed Hatsune Miku dayō Nendoroid figure.


The official website for the High School DxD anime posted an image of a highschool love comedy parody of the show.


There are many more anime/manga/game April Fool's Day celebrations out there, so if you know of one we've missed, feel free to let us know in our forums or by email (newsroom at animenewsnetwork.com).
---
This article has a follow-up:
Anime, Manga, Game Creators Celebrate April Fool's Day: Part III
(2013-04-01 21:00)
follow-up of
Anime, Manga, Game Creators Celebrate April Fool's Day: Part I