Interest

World's First Luggage Designed for Cosplayers Seeks Crowdfunding

posted on by Ederlyn Peralta
For cosplayers tired of finagling all of their props and accessories and costume parts, the answer might finally be here.
The manufacturing team, Frentrep, has developed a carry-on luggage known as "Coscase." The Coscase is a special carry-on luggage designed and made for cosplayers, with features designed to make getting ready and hauling all your gear just a little more convenient. It measures 24.5 cm x 60 cm x 41 cm (9.6 in x 23.6 in x 16.1 in) and weighs in at 4.4 kg (9.7 lbs), with an expected cost of ¥15,000 (~$147) for the basic set, which includes the case and one strap.
The side and the back of the luggage are equipped with straps that can be used to store umbrellas, sword props, and other things.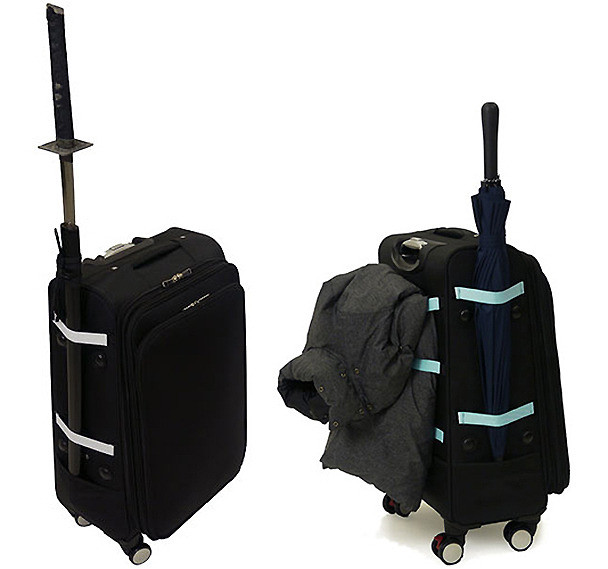 The body of the luggage is designed to be thin enough to slide between bus seats, but has an expandable body to allow the storage of a small wig case.


The design will also have a removable make-up table that can be securely attached to the top surface of the luggage.

The body of the luggage comes in three colors: black, light blue and purple. For the straps on the side and back, you can choose one or two colors: black, white, lime green, light blue, or pink and white stripes (only available on MotionGallery).

As of now the Coscase project is still seeking crowd-funding. The target goal to fund the project is ¥3,200,000 (~$31,276). If you would like to support this project, you can donate here until March 31st.
[Via Esuteru, MotionGallery]
---