Interest

Australian Hotel Caught Off Guard By Free! Pilgrims

posted on by Lynzee Loveridge

In the popular anime series Free!, Rin Matsuoka's pursuit to become a world-class swimmer takes him to Australia. He first went to the country prior to the events of the first season and he returns with the rest of cast in Free! Eternal Summer for the high school swimming finals. The crew check into a hotel, which turns out is based on a real-life Aussie location and its experiencing quite a surge in visitors since its anime debut.
The Russell Hotel at The Rocks is located in Sydney appeared in Free! Eternal Summer almost two years ago but its still inundated with requests to stay in room #25, the same room Haru that Rin share in the episode. The hotel has had the room booked out for a year in advance.
The hotel's key rings, which feature animals and flowers from Australia, are also a hot seller. General manager Gary Quass told News.Com.Au that he's sold 460 of them so far, both in person and via mail with buyers as far as Ecuador.


Quass also said that he regrets charging the Japanese film crew AU$500 to film the inside of the room for use in the show.
"Had we known about the scope of the show, we would've given it to them for free," he said.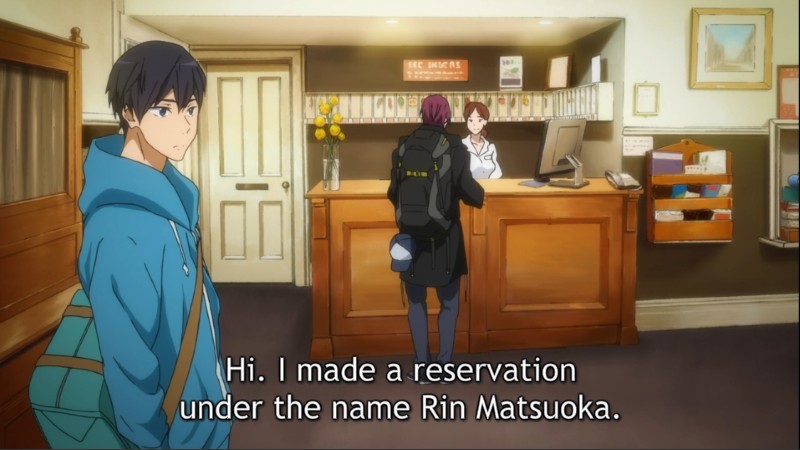 Free! -Dive to the Future-, the third anime season in Kyoto Animation's series, premiered in July. In the series, Rin has returned to Australia to train with a swim team there since graduating from high school. Included on his team is Natsuya Kirishima, the elder brother of Ikuya Kirishima
Source: News.Com.Au (Robyn Ironside)
---