News

Noriko Sakai Given Suspended Sentence for Drug Charges

posted on by Egan Loo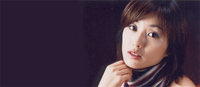 The Tokyo District Court gave 38-year-old singer and actress Noriko Sakai a suspended sentence for amphetamine use and possession on Monday. If she is not convicted of another crime in the next three years, she will not have to serve the 18-month prison sentence. Judge Hiroaki Murayama cited Sakai's decisions to break her habit and consider divorce from her husband as reasons for the lighter suspended sentence. Sakai's husband, self-described professional surfer Yuichi Takaso, is still on trial for related drug charges.
Takaso had been arrested for alleged possession of illegal stimulants on August 2, but Sakai disappeared shortly thereafter. Police arrested Sakai after she turned herself in at a Tokyo police facility on August 8. The police found 0.008 grams of amphetamine at her residence while she was missing. According to the investigation, a urine test after her arrest turned up negative, but her hair tested positive for traces of amphetamine.
In addition to her mainstream singing and acting career, Sakai performed the theme songs in Gunbuster, Video Girl Ai, and Anime Sanjushi. She also played roles in the live-action Juon: The Grudge 2 film and the Soreike! Anpanman: Gomira no Hoshi anime, and narrated the Pikachu and Pichu short.
Source: Mainichi Daily News
---