News

Takashi Murakami Makes Anime for Versailles Exhibit

posted on by Egan Loo
---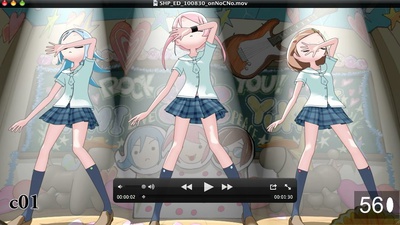 Contemporary artist Takashi Murakami
revealed
on his Twitter account on Saturday that he has been making a new anime titled "Six Hearts Princess" for his
upcoming
Versailles exhibition in France. The project is now in the final editing phase. The staff is as follows:
Producer: Hiroaki Takeuchi (Think Corporation, Cencoroll, Voices of a Distant Star)
Director: Osamu Kobayashi (Beck, Paradise Kiss)
Digest Writer: Takashi Yamashita (Cencoroll, Melty Lancer)
Supervisor: Junichi Sato (Mahou Tsukai Tai!, Aria, Shugo Chara!! Doki—)
Choreographer: Ken Maeda
Opening Animation: TYO Animation (Appleseed)
Ending Animation: Cinegriot (Ring of Gundam, Yatterman, live-action Kamui Gaiden)
Character Designer: Mebae (Sugar Dark: Umerareta Yami to Shōjo illustrator, Black Rock Shooter animator, Cencoroll contributor)
The Chateau of Versailles, the apartments that once housed the kings and queens of France, is
hosting
an exhibition of Murakami's sculptures from September 14 to December 15. Among the sculptures that will be exhibited are "Flower Matango" and "Tongari-kun." Murakami's previous anime works
include
"Superflat Monogram" with Mamoru Hosoda (The Girl Who Leapt Through Time, Summer Wars), the "Kaikai & Kiki" anime
shorts
, Kanye West's "Good Morning"
music video
,
and
Louis Vuitton's "Superflat First Love" short.
Last month, Murakami
art-directed
a magazine cover featuring American singer Britney Spears. Manga creator Seiji Matsuyama later
revealed
that the photoshoot was an indirect protest against the Tokyo Metropolitan Government's
unsuccessful
bill to
restrict
sexualized depictions of "nonexistent youths." Vice Governor Naoki Inose had shown Matsuyama's Okusama wa Shōgakusei manga on television as an example of which manga should be restricted. Murakami then asked Matsuyama via Twitter about using Matsuyama's art to inspire his magazine photoshoot.
[Via Raito-kun, Ain't It Cool News Anime]
Update:
The New York Times newspaper's Arts Beat blog
reported
on Thursday that Murakami's Kakikai and Kiki mascot characters will be joining the balloon floats in Macy's Thanksgiving Parade in New York City this year.
---